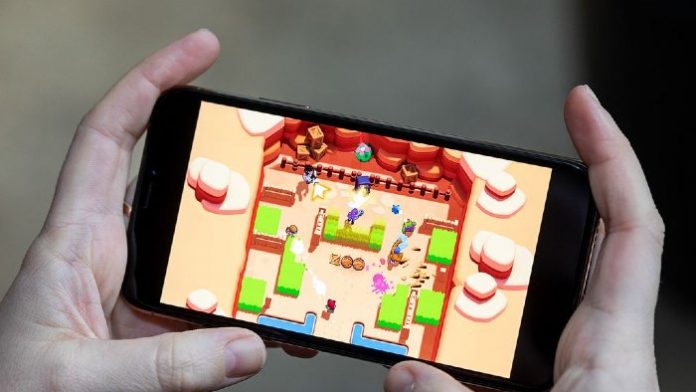 Right now, when we run out of ideas for things to do, we can always opt for a good dose of fun with games. But if we are away from our friends and want to reconnect with them to laugh, multiplayer games can save our life. That is why we bring you the list of the best android games to play with friends and spend great moments at a distance.
These Are The Best Android Games To Play With Friends
1. Minecraft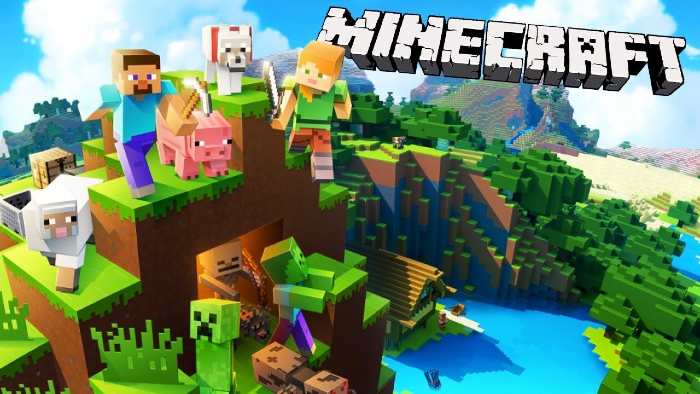 Called initially Pocket Edition, the mobile version of Minecraft is almost identical to the PC version. The only essential differences are that you cannot connect third-party mods or use third-party servers. With that said, the mobile version is a beautiful way to experience Minecraft on the go. No doubt, Minecraft is one of the best cross-platform mobile games to play with your friends during the pandemic.
2. Shadowgun War Games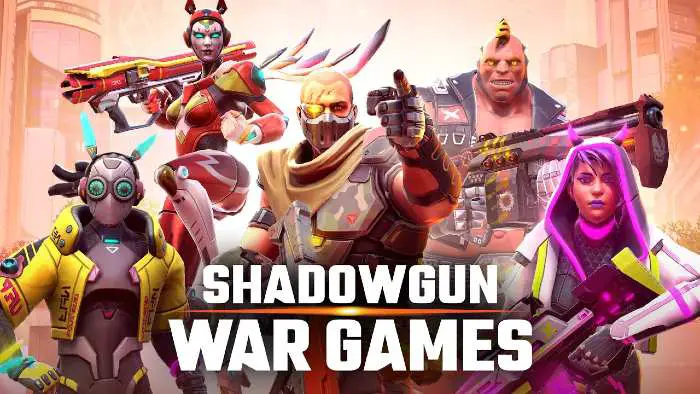 Shadowgun War is an excellent title for those who love playing tactical FPS games. You can form teams of five people, which can be random but can also be created with friends team, taking advantage of this multiplayer mode. Controls are not that hard, although you will need a couple of matches to master them fully. Downloading this game on Android is free. In-game purchases have access to improvements for a character, which is optional.
3. Badland Brawl
Badland Brawl is the game that combines elements of Angry Birds and Clash Royale, so surely, this is something that many will already catch your attention. This a PvP battle game, where you defend the tower, in true Clash Royale style, but using a slingshot in this case, as if it were Angry Birds. It is fun to play the game, full of action, and that has some simple controls, although mastering the game is not easy.
4. AWP Mode
Do you love online shooting games and always choose the precision rifle? Get ready for epic multiplayer battles between snipers. Other weapons are prohibited! Massive arsenal of sniper rifles and plenty of heroes to choose from and set the trigger finger Watch, other players, in online battles with friends! Show the world that no one has a view as good as yours. Challenge the best online shooters.
5. Final Fighter
Classic arcade game Relive the nostalgia of famous arcade fighters in the palm of your hand; It is no longer limited to the television! Take on your opponents on the go and do finger gymnastics for epic moves and combos! Real-time, fair, and square. No more delays or unfair advantages! Challenge your opponents for a 1-on-1 hit in real-time, or team up with your friends in 3V3 mode – your skill makes a difference in the arena!
6. Bombergrounds Battle Royale
In Bombergrounds Battle Royale, you take on 24 other players, dropping bombs, opening treasure boxes, collecting various abilities, and dodging with traps. You can go kicking a-bombs which the rivals throw at you to return them. The game gives us different rankings according to the games we are winning, so the matches are usually quite balanced. Bombergrounds is a free game, but it has integrated purchases with various improvements.
7. Project Zero Deaths
Project Zero Deaths: Gather your friends or get ready to fight alone on the action-packed, super-fast, and free 2D Project Zero Deaths online shooting platform! We can choose five different characters with unique abilities and upgrade and customize all aspects of your character and fighting gear. Put our skills to test in a diverse selection of team vs. team 2D ​​shooting game modes.
8. Mortal Kombat X
While it does not offer a similar experience as its console and PC version, Mortal Kombat X's Android game is still a lot of fun. You can choose one of your favorite franchise fighters and fight against players from all over the world. As expected, all the most iconic scams and famous deaths are present in this mobile version and make the experience even better. Easily one of the best current multiplayer games.
9. Mario Kart Tour
Mario Kart Tour has received its primary multiplayer mode. Those who haven't yet played this kart racing game, it is the adaptation of the classic Mario Kart to the android platform. It has a good range of Mario characters, circuits, and competitions. The game is free, but it has a micro-payment system and a gold pass to unlock specific modes and options of the play.
10. Asphalt 9 Legends
Asphalt 9 Legends is the latest saga in Gameloft's Asphalt series. The gameplay of Asphalt 9 is very much like the old ones, with exceptional graphics, new cars, and new locations. Players compete with AI or other players from around the world to win races and become a legend. There are many races and challenges that you can complete. You can also create your team and play multiplayer games to earn additional bonuses.
11. Call of Duty Mobile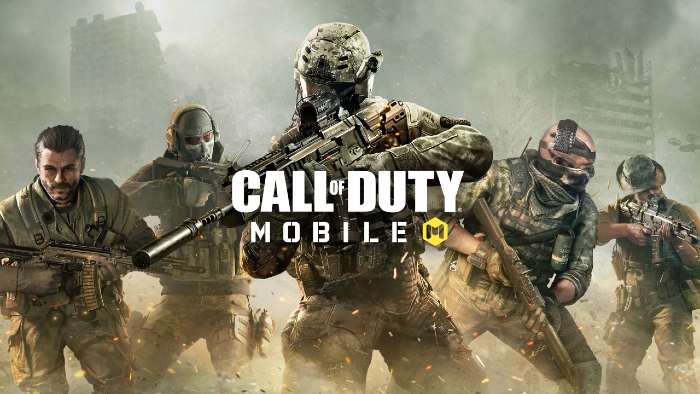 If you're longing for some multiplayer action with friends, and then there is nothing better than Call of Duty. Call of Duty Mobile brings the fast gun game action on Android along with super-fast multiplayer gameplay. Up to 4 others can team up and fight other players in classic multiplayer modes. If you want an even more significant challenge, you can join Ranked Games too.
12. UNO
Evil tongues tell that because of One friend and family have been broken despite being an enjoyable game. Throwing a +4 at a loved one is never a tasteful dish. For the other person, of course. Be that as it may, the already classic card game is available for mobile phones, and we can play with friends and family, only by connecting it with Facebook and having them available there for a good challenge.
13. Fortnite
Fortnite is one of the insanely popular Android games. In this game mode, up to 100 players participate and all fight against each other until there is only one alive: the winner. The way to its success lies in the dynamism, simplicity, and intensity of its games, with continuous and systematic confrontations. Also, we can be involved several friends in the same game, even if we run it on different platforms.
14. Lords Mobile War Kingdom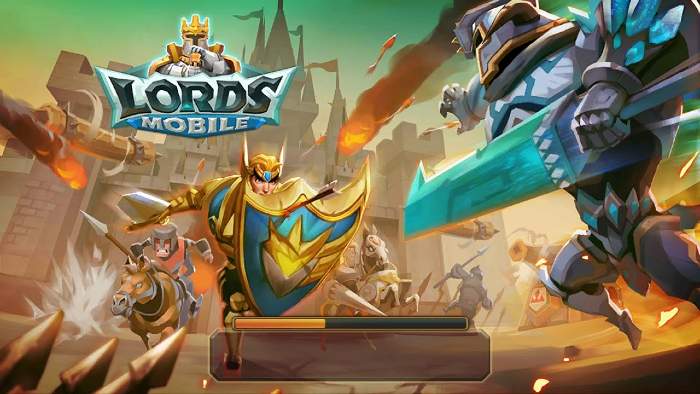 It is a spectacular RPG war game and multiplayer battle game in the open world, where we must explore, conquer, survive, and face other players. Choose your guardian, battle in an epic knight duel, or play with millions of players to take the throne in this open-world contest. Recruit combat troops, choose your side and do not hesitate to destroy and conquer everything you find in your path in a war. Master all the war strategies and counterattack in this conflict, you can defend your kingdom.
15. Brawl Stars
Brawl Stars released on Google Play in late 2018, and it only took a few weeks to become one of the popular games on Google Play. The newest creation of Supercell is undoubtedly one of the best free games that exist on Google Play. It's an action game that provides you fun multiplayer battles or 3 vs. 3, with more than 20 characters to select from, each with different abilities and special attacks.
16. ARK Survival Evolved Mobile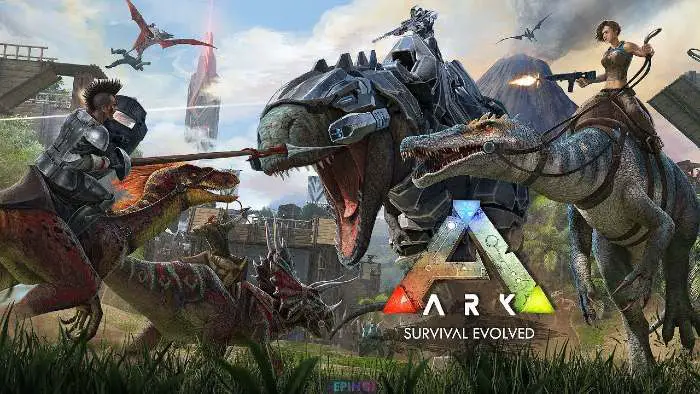 A few years ago, ARK Survival Evolved gained a lot of popularity on its original platform, PC. Now we have it for our phone, yes, we will need a powerful phone. In this open-world game, we will be able to fight and tame dinosaurs, a most curious match. You can give a shot to ARK Survival Evolved Mobile for without paying anything.
17. PUBG Mobile
Competing against with Fortnite, and even surpassing it in some respects, PUBG Mobile. PUBG Mobile battle royale set in times of war is one of the best most popular games of right now, and luckily for everyone, it can be downloaded and played free. Besides, you can try our guide to Boost FPS In PUBG Mobile For The Insane Flicks!.
18. Roblox
Roblox became very viral and has not stopped rising until it placed among the most downloaded. It is a virtual world in which we can adopt any role we want, customizing the avatar to our liking. Also, thanks to its multiplatform status, it is possible to play on multiple consoles while preserving progress. Besides, it will be possible to enjoy the various mini-games included, customize your characters, and much more.
19. Rumble Stars Soccer
Don't let your seemingly simple graphics confuse you; Rumble Stars Soccer is one of the funniest Android soccer games out there on Google Play for free. In it, we can take on other players from around the world in real-time matches of just a few minutes' duration, where the mission will, of course, be to score as many goals as possible.
20. Vainglory
Vainglory is Another excellent free option and selected by the publishers of Google Play Store. Creators of Vainglory define it as a cross-platform MOBA with the strategic depth and mechanical skill that you would expect, like in a PC gaming title. Still, they can be played from any device, anytime, anywhere.
Conclusion
These are our list of the best android games to play with friends. Do you have any suggestions?. We are sure that most gamers have many games to share! So you can share it in the comments or give us your opinion about the ones we have shared!