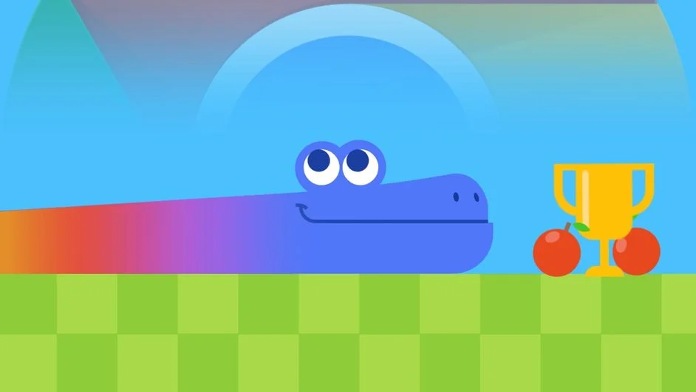 Google Snake is an Easter egg found on Google.com. When you enter "Google Snake" into the Google search bar, the site will transform into a game of Snake.
The game's object is to guide the Snake around the screen, eating as many red apples as possible. The game ends when the Snake collides with either itself or a wall.
The game is a recreation of the famous Snake game that was once popular on mobile phones.
So, today in this guide I will show you the best way to get Mods and more stuff in Google Snake.
Let's dive in!
Download Google Snake Mod Menu
Click on the GitHub button above.
Download the MoreMenu.html file.
Import Google Snake Mod in Chrome
Click on the three dots at the top right bar and hover to Bookmarks, then click on "Import bookmarks and settings".
Select Bookmarks HTML File from the drop-down menu, then Choose File MoreMenu.html.
Locate the MoreMenu.html file, then select it and open it.
Check the Show bookmarks bar and press Done.
How to play Google Snake Game with Mods?
Search Google Snake on the browser and press Play.
When the game starts, click again on three dots, Bookmarks select More Menu Stuff.
Conclusion
By following the tips in this guide, you will be able to get Mods in Google Snake. Mods can add a whole new level of excitement and challenge to the game, so be sure to try them out!