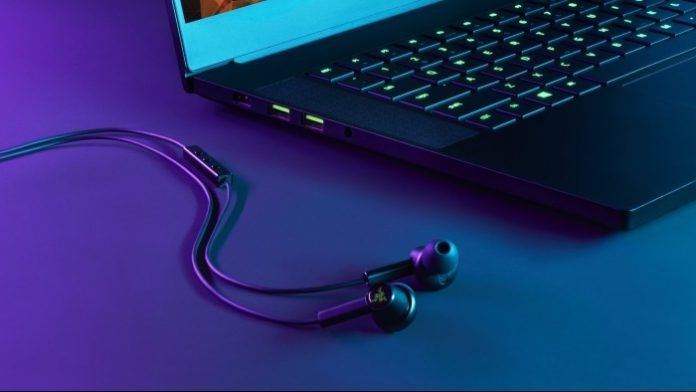 We want the best Earbuds for gaming, but sometimes we have to opt for the best quality in budget price.
Sometimes the expensive Earbuds do not have to be the best choice, and what we have to look for the sound performance should be fair; also, they must be comfortable when playing for long hours and at a reasonable price.
In addition to all this, they should be well manufactured, and we have found a discount on the price. These are our list of budget gaming earbuds.
What Are The Best Budget Gaming Earbuds For PS5, Xbox Series X, PC & Nintendo Switch
1. Razer Hammerhead Duo Wired Earbuds
The Hammerhead Duo consists of two small headphones connected to a 4-foot braided cable. The buds are little, black, and cylindrical; each has a Razer logo on the outside. In the middle of the right earbud wire, there is a remote inline controller with three buttons: volume up, play/pause, and volume down.
The earbuds are housed in aluminum frames, not much larger than a set of earbuds, and it looks like they can take a significant beating. The matte black finish blends in with the rest of the Duo's color appearance and adds a bit of shine to it too. At the end of the cable, there is a 3.5mm audio jack. That's good about it.
Hammerhead Duo comes with three different earbuds tips: small, medium, and large. You will have to experiment a bit to find out which one fits your ears the best, so it is useless that the tips are such an absolute pain to bind the ends together. 
Price:- 59.99$
Buy From Here https://amzn.to/32EkJjl
2. HyperX Cloud Earbuds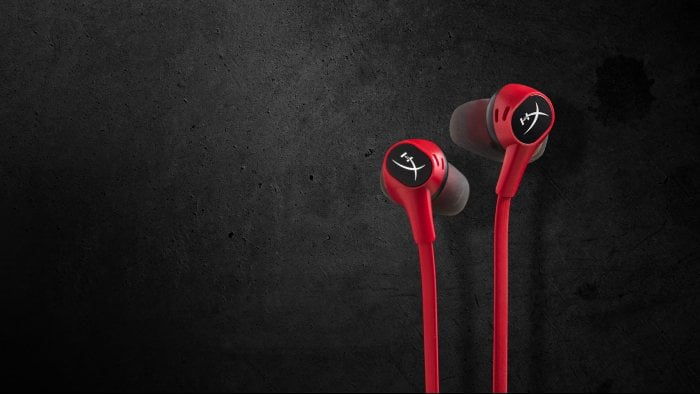 The HyperX Cloud Earbuds are a set of in-ear headphones that come with the company's regular bright red and black accent. The 4ft long red cable has a flat design that prevents tangling, and the 3.5mm plug has a 90-degree plug.
It has a multi-function button that controls play/pause, answering calls. We missed a dedicated volume button and mic switch, given it's a gaming headset.
What makes it useful for gaming is its lightweight nature and wired setup, reducing latency, and not relying on the battery for power. Its plug and play feature makes it a better choice for gamers who want to play games remotely without worrying about battery power.
Price:- 39.99$
Buy From Here https://amzn.to/3hDy6q8
3. HP Gaming Earbuds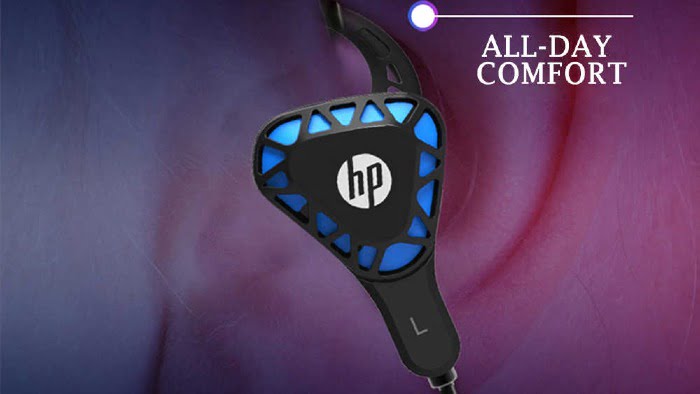 HP Gaming earbuds Come with mic with 3.5mm jack could not only work with Nintendo Switch, but can work with PlayStation, Xbox, PC, & Nintendo Switch. Please note that you need an extra Microsoft adapter (not included) when connecting with an old version of Xbox One.
HP Gaming Earbuds are built to use on any platform, anywhere you play! From road trips with Nintendo Switch to Battle Royales on Xbox One or PS4 at home to mobile gaming on your daily commute, Battle Buds are the perfect mix of in-ear comfort and great sound.
The ergonomics of the ring that holds the fin could be smaller or made more comfortable. There is no mute function while on console or pc. The control with the volume slider is also a bit cheap, and it rattles a bit when touched. 
Price:- 24.99$
Buy From Here https://amzn.to/2QxsaTR
4. KLIM Fusion Earbuds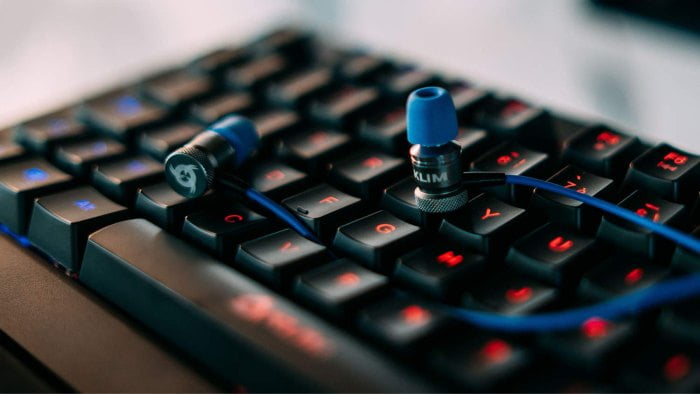 KLIM Fusion Earbuds have 10mm drivers with a sound pressure level of 118 dB, a frequency response of 18 Hz – 20 kHz, and an impedance of 16 Ohm. The cable is 1.7 meters long and includes an audio control unit in which the microphone is placed.
This model is great if you want a cheap solution but functional enough for use in gaming when you have to travel. The speakers are not very large, they are 10mm in diameter, but at least they have a relatively high maximum volume level.
Since they are sold with earbuds in something similar to the sponge proposed in various sizes, the microphone is discreet, but nothing more, as you might expect from a pair of headphones in this range. You can buy KLIM Fusion Earbuds in different colors.
Price:- 17.99$
Buy From Here https://amzn.to/2EBwrDk
5. Turtle Beach Battle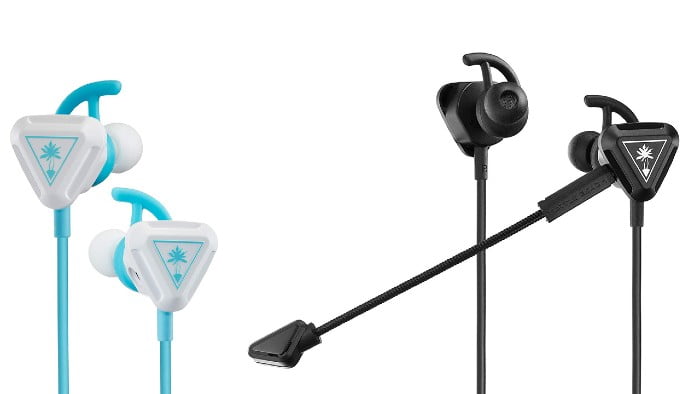 Turtle Beach Battle Buds has a 3.5mm jack with a frequency response of 20Hz-20kHz, speakers 10mm with neodymium magnets, Master volume knob, mute microphone button, and multi-function button (on supported devices). Unidirectional removable microphone and built-in microphone
Built to make you hear loud and clear, they feature a high-sensitivity microphone with a removable bar or built-in microphone when you're out and about. Play for hours in total comfort and complete control with a built-in multi-function remote with master volume control, mute microphone button, and a multi-function button for compatible devices.
Turtle Beach Battle headphones work great for music on the phone. We have not tested mic quality audio yet, but we would only recommend these if you are using the for music or solely as audio-only, the mic has too many issues for gaming to be fair.
Price:- 29.95$
Buy From Here https://amzn.to/32F74sp
6. Apple EarPods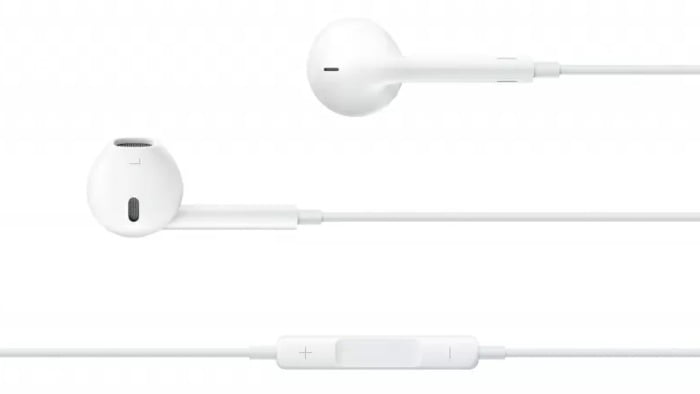 We are including this old EarPods Because a few months ago we saw the best gamer in the world Aceu were using this as a primary headphone and he is still using one of these.
The Apple EarPods offer mostly impressive sound, with good detail and better bass. They're also lightweight, with a comfortable fit, and have an integrated inline remote and microphone for making calls and controlling your music playback.
Some people may find that the EarPods don't fit securely in their ears, and these earbuds also let in a lot of sounds and leak a little sound, too.
Price:- 12.22$
Buy From Here https://amzn.to/2DaybTp
Conclusion
We don't have included Bluetooth earbuds, because we must opt for wired earbuds for decent quality in low budget. These are the typical earbuds that are suitable for the low price.
All the options that we have recommended in this article will help you to enjoy hours and hours of your favorite games while listening to them with any inconvenience.