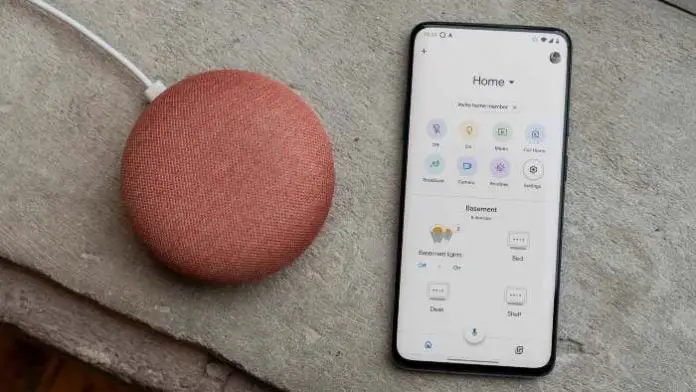 Google Home is designed to be a shared device that anyone can use. Now Google has finally made it possible to add multiple users and distribute personalized information to everyone who uses Google Home. The multi-user functionality of Google Home is designed to work with minimal fuss.
It uses voice training to learn what your voice sounds like. It can give you personalized information when you talk about "about day" or "wish list". You can add up to six people to a single Google Home, so everyone in your family can share a device. Here's how to add multiple users to Google Home.
Google Home features
Google Assistant two-way conversations
Have fun with Google Home
Memorize information and create reminders
Manage tasks and help you in your daily life
How To Add Multiple Users To Google Home
Open the Google Home app on your mobile.
Press the settings wheel.
Select the family unit.
Press the "+" button in the top right corner.
Now enter the email address of everyone you want to share Google Home with.
The people you selected will receive an email inviting you to join your Google Home smart home. To accept it, they must have installed the Google Home app, then click the invitation link.
Thus, those invited will be asked to configure their voice to recognize them, although if they have already used the Google Assistant with voice commands, this step will not be necessary.
Once the setup is complete, the people you added can already control the Google Home devices in your home in a personalized way.
How To Remove A User From Google Home
Now, if you want a user to no longer to be part of your Google Home, do the following:
Enter the Google Home app.
Press the gear wheel to go to Settings.
Play in Family Unit.
Press the three dots that appear next to the member you want to remove.
Finally, select Remove, and you're done.
Conclusion
Google Home allows you to have direct interactions with applications like Spotify, Deezer, or even Netflix. Users can thus access the services of these platforms directly on the speaker or on their television, provided that the latter is equipped with a Google Chromecast.
In addition to the applications, the Google Assistant allows you to have fun with various games built into the enclosure that you can, for example, start by saying: " OK Google, let's have fun ".