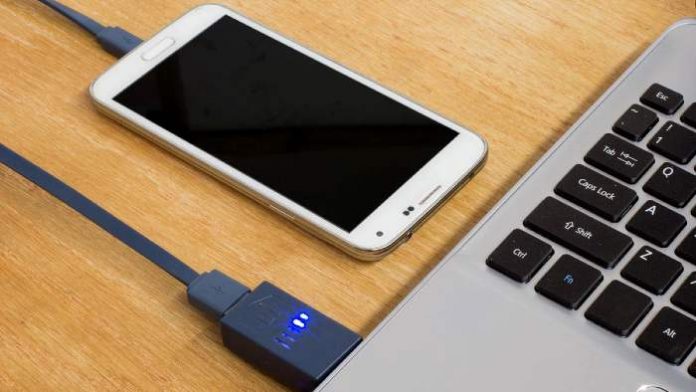 Do you need an Internet connection for your computer or laptop, but don't have public Wi-Fi access? The solution is very simple. Connect your smartphone's mobile internet connection to your computer. This process is known as binding.
Although connecting to your laptop or tablet can be faster than your favorite cafe's public network, it can have its own problems. This is what you need to know about how to connect to Android and how to use Android Internet to PC via Tethering.
What is Tethering?
Tethering is one of the most useful features available on mobile phones. It is also one of the most unknown and many people don't even know it exists. It is a network anchorage system, which allows you to use your mobile terminal as a gateway to provide Internet connection to other devices as if it were a router.
Through this function, the devices connected to our terminal will have access to the Internet through the mobile connection of our device, regardless of the type of connection you have. And yes, this system is available for all smartphones
How To Use Android Internet To PC via Tethering
Tethering via USB
Almost all smartphones can share their mobile data by connecting a USB cable to any other device like a tablet, laptop, or PC. Here are some steps you need to take to do this.
Connect your Android smartphone to your PC using a USB cable.
Go to Settings.
Click More.
Go to tethering and Portable Zone.
Turn on the tethering via USB.
Wait a few seconds.
How To Enable Tethering Via Bluetooth
Your cell phone will become a portable modem, so you can surf the Internet without using a Wi-Fi connection. Do you know how to do this? Here you will find the explanation.
Go to Settings.
Networks and Connections.
Tethering Portable zone.
Share internet.
Share via Bluetooth.
How To Connect Wi-Fi Hotspot To PC
Combining the wireless benefits of Bluetooth with the speed of USB, using your phone as a Wi-Fi access point is perhaps the most popular connection option.
Using your mobile Internet and Wi-Fi connection, your phone creates a private network to connect your devices with a strong password. It is definitely the most convenient option. To configure the Wi-Fi connection:
Open Settings> Network and Internet> Access point and connection.
Tap Portable access point (called a Wi-Fi access point on some phones).
On the next screen, turn on the slider.
Then you can adjust the network options on this page. For example, change the access point name, security type, or open advanced options to automatically turn off the access point when no device is using it.
On some devices, you will need to open the Configure Hot Spot menu to change these options.
Tap the Access point password box (sometimes called Show password) to view the password, if necessary.
Conclusion
We hope that this step-by-step guide on How To Use Android Internet To PC via Tethering has been useful to you. If you have any questions, you can leave them in the comments so that we can help you shortly.