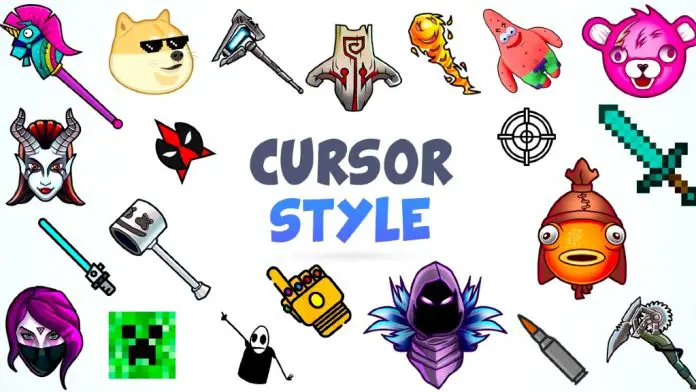 Looking for a way to change the cursor in Google Chrome? Yes, we can the cursor in Windows 10, and with it, the design of the entire operating system will change. But we also have the option of limiting the modification to a few programs. And this time, we will see how to change the mouse cursor only and exclusively for the Google Chrome web browser.
This way, the style or design will be different – depending on how we have personalized – for each of the programs we use on our equipment. But we can also change the mouse cursor layout for Google Chrome only. So we can use a different design which, for example, helps us to navigate more comfortably. Or only that it suits our tastes with a format different from the one we use in other computer programs.
Extensions To Change The Cursor
Google Chrome extensions allow us to incorporate infinite functionality into the browser. Beyond their native functions, extensions are like "little programs" for doing a wide variety of things. We have extensions to receive notifications, download files, block advertisements … and a long list of possibilities. In this case, we have access to some extensions that can completely change the cursor's appearance in Google Chrome.
Watch out; it is essential to know that they will only change it when using the browser. If we move the cursor from it to the Windows 10 desktop or any other application, the cursor will be the one we have by default in the system. If we want to have the same at all times, it will be a matter of doing it in the operating system itself, be it Windows, Linux, or macOS.
Cursor Extensions For Google Chrome
1. Cool Cursors For Chrome
This extension allows us to change the Google Chrome slider. The app needs our permission to "Read and edit all your data on websites you visit" to allow the custom cursor to be displayed on the web page you visit. Of course, they assure us that it is entirely free and that they do not sell or collect data from the web we see.
The extension changes the cursor on any web page except the Chrome Web Store, Google internal pages, and the Chrome home page, as Google's policy prohibits the use of custom cursors on these pages. We have a wide selection of film, pop culture, manga, stars, and arrows. We can also create our own collection of cursors from images smaller than or equal to 128 × 128 pixels with a transparent background such as .png.
2. Custom Cursor For Chrome
Custom Cursor for Chrome is a Google Chrome web browser extension that does this for us. Just install it in the web browser at no cost, as it is entirely free, and we will see how it is automatically "positioned" in the upper right corner of the program. From there, we can open it, like any other extension, and browse its options. The setup, of course, only allows us to choose the mouse cursor design from the hundreds of options available or even "load" our image for maximum customization.
If we want to download Google Chrome mouse cursor design, yes, it has to be an image in PNG and similar formats. Why? Because that, and a few other formats, are the ones that allow us to choose a transparent background. Otherwise, in JPG and other typical formats, you would see the slider design in a white or black box or any other solid color that matches the background.
3. Cursor Style: Custom Cursor For Your Browser
It only takes a few clicks to move the mouse cursor over the Google Chrome browser. This extension claims to have over 300 custom sliders for all tastes, broken down into categories, in addition to animated sliders. We can also download ours. Here, it is recommended to use images with a size not exceeding 128 × 128 pixels and a weight not exceeding 100 KB, on a transparent background, in .png format. The sliders we load appear in the extension window in the My Downloads category.
Conclusion
The extension works across the entire browser except for the Chrome Web Store, Google internal pages, and the Chrome home page, as Google policy prohibits the use of sliders. Personalized on these pages. If we need help with its operation, everything is compiled in the section "How to use it?"
These are the best 3 google chrome extensions for changing the cursor. If you have any questions or you have your favorite cursor, let us know in the comments. We hope this article helped you in selecting the cursor for your google chrome.