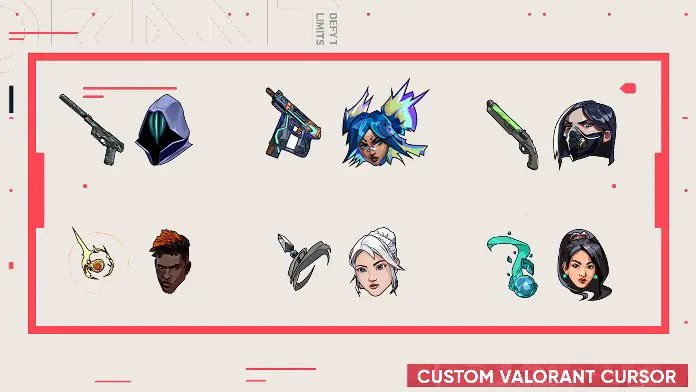 If you are a fan of Valorant and want to install a mouse cursor of your favourite agent?
After setting up the wallpaper, the only thing missing is that cute looking mouse cursor. I've found some beautiful cursors for Windows PC, which you can try.
You can download one of these cursors and replace the default cursor.
There are several ways to do this depending on your desktop environment, but I'll guide you through it in Windows.
So, let's begin the tutorial.
Valorant Agent Cursor for Windows
The custom cursor has a pretty good inventory of mouse cursors for Valorant; for example, installing the omen cursor usually shows the omen's face; when you hover anything, it will show the soul silencer ghost cursor.
Here is some cute looking Cursor: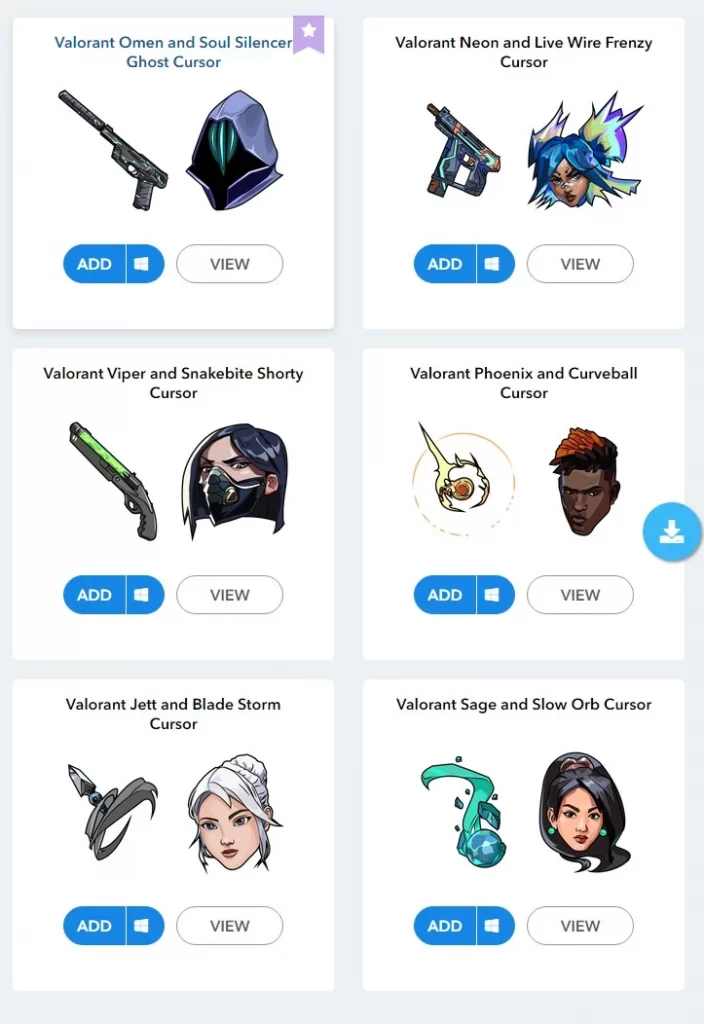 How to Install Valorant Agent custom Cursor in Windows
Go to the custom cursor website.
Click on download CustomCursor.exe will start downloading.
To install it, click on the file from your browser's downloads or go to your PC's downloads folder and double-click the ".exe" file.
Follow the instructions provided by the setup wizard. The process will be completed in a matter of seconds.
For downloading the agent cursor, go to the custom cursor website.
Click on the view which agent you want to use in Windows.
By hovering the cursor, you can check its appearance after installing.
If you like the cursor, click on the windows icon, and a popup will appear; then press open.
It will open the custom cursor app; now press apply to use in windows.
If you want to revert to the default cursor, open the custom cursor app; in the top right, you will find the switch off icon and click on it.

Conclusion
Using a custom cursor is a great way to add personality to your computer. It's also a fun way to show your love for Valorant.
The custom cursor has many beautiful cursors to choose from for Valorant. You can find a cursor that perfectly matches your wallpaper and personal style. Download a cursor today and give your computer a fresh look!
If you find this article helpful, don't forget to share it with your Valorant teammates, and thanks for reading!.