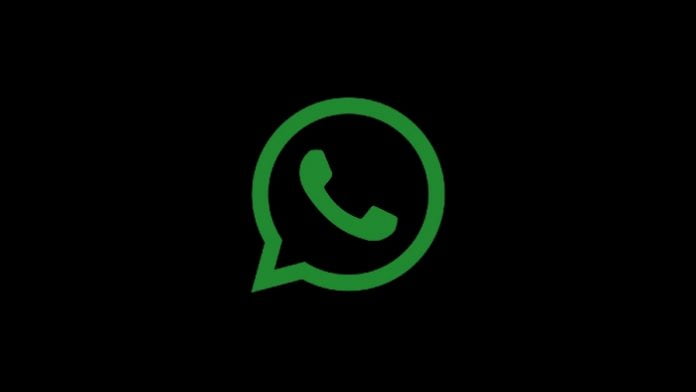 Dark mode has become one of the most used tools on the internet and social networks. Its use has become popular, giving a more elegant look to platforms and benefiting users by saving battery and reducing damage to eyes. And now, this useful function has reached the WhatsApp Web. We have a quick way to enable dark mode on WhatsApp Web, without further ado lets dig in.
Advantages Of Using Dark Mode
Basically what dark mode on WhatsApp web does is to invert the hue of a user interface to convert light tones and colors to black or light gray.
Battery-Saving: the presentation of dark colors, mainly black, reduces energy consumption, especially on certain types of screens.
Dark Mode Reduces Eyestrain: something that is certainly welcome, especially considering a large amount of time we spend using computers in the dark or in low-light environments.
How To Enable Dark Mode On WhatsApp Web
To enable dark mode on WhatsApp Web, make sure you have updated the WhatsApp. Then do these steps:
First, you must open the WhatsApp Web from a computer.
When you have done this, you will need to scan the QR code from the mobile.
Click on the 3 points that appear top-right menu, and select the "Settings" option.
Select the "Theme" option.
Check the option that says "Dark" and press "OK".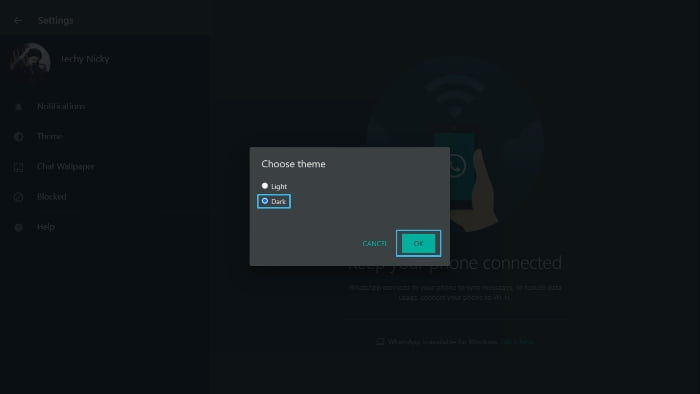 Thus, you can enjoy the dark mode of WhatsApp in the web version, and as you can see, it is very easy to enable dark mode on Whatsapp web. Besides, if you are one of those who spend long hours in front of the PC, the leading instant messaging application offers you greater comfort for your eyesight with this new function.
Conclusion
In this way, everything will change to gray, and black tones, which will benefit your view if you stay in constant use of WhatsApp Web and also reduce strain in eyes.
Do you use the dark mode of the WhatsApp Web? Tell us about your experience in the comment section below?