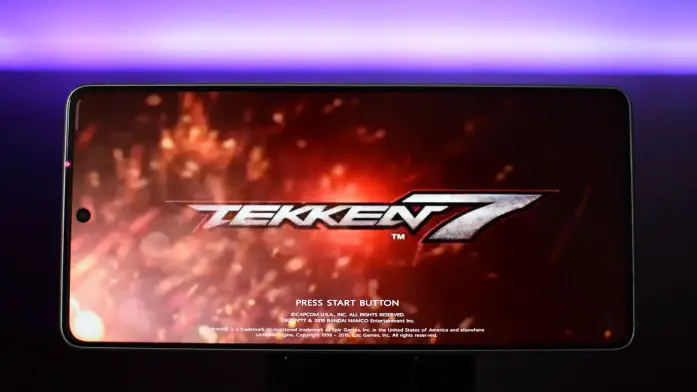 Tekken 7 is a popular fighting game that has gained a massive fan base since its release. With its stunning graphics and intense gameplay, many players want to enjoy the game on their Android devices.
However, the official version of Tekken 7 is not available for Android. But don't worry; you can still experience the thrill of Tekken 7 on your Android device using a PPSSPP emulator.
This article will guide you through playing Tekken 7 Mod on Android using the PPSSPP emulator.
What is Tekken 7 Mod?
Tekken 7 Mod is a modified version of the original Tekken 6 game that offers additional features and enhancements. Game enthusiasts and developers create these modifications, adding new characters, stages, costumes, and other exciting elements to the game. Tekken 7 Mod allows players to have a unique and customized gaming experience beyond what the official version offers
Tekken 7 Mod Gameplay
Understanding PPSSPP Emulator
PPSSPP is a famous emulator that enables you to play PSP (PlayStation Portable) games on various platforms, including Android. It provides a smooth and seamless gaming experience, allowing you to enjoy your favourite PSP games on your mobile device. The emulator is free to download and has a user-friendly interface, making it accessible even to those with little technical knowledge.
System Requirements for Playing Tekken 7 Mod on Android
Before diving into the gameplay, ensuring that your Android device meets the minimum system requirements to run Tekken 7 Mod smoothly is essential. Here are the recommended specifications:
Android version 5.0 (Lollipop) or above
2GB RAM or higher
Quad-core processor or better
Adreno 530 GPU or equivalent
2GB of free storage space
Meeting these requirements will help you enjoy Tekken 7 Mod without any performance issues or lags.
Steps to Play Tekken 7 Mod on Android Using PPSSPP Emulator
Now that you understand Tekken 7 Mod and the PPSSPP emulator, let's dive into the step-by-step process of playing Tekken 7 Mod on your Android device.
Step 1: Download and Install PPSSPP Emulator
First, download the PPSSPP emulator from the official website or the Google Play Store. Open your preferred web browser or the Play Store app, search for "PPSSPP emulator," and select the appropriate download option. Once downloaded, install the emulator on your Android device.
Step 2: Download Tekken 7 Mod ISO File
Next, you need to download the Tekken 7 Mod ISO file from JV Sensei's YouTube channel.
Step 3: Extract the ISO File
After downloading the Tekken 7 Mod ISO file, you must extract it using a file extraction tool such as ZARCHIVER. These tools allow you to remove the contents of the ISO file, which will be in the form of a game folder.
Step 4: Setup PSP Folder
Now, you got the PSP folder and ISO file move the PSP folder to sdcard the main directory of your phone's storage this is essential otherwise the Tekken 7 Mod won't work.
Step 5: Configure PPSSPP Emulator Settings
Before launching the game, you must configure the PPSSPP emulator settings for optimal gameplay. Open the PPSSPP emulator on your Android device and navigate to the settings menu. Adjust the graphics, audio, and control settings according to your preferences. It's recommended to enable options like "Auto Frameskip" and "Prevent FPS from exceeding 60" for a smoother gaming experience.
Step 6: Load and Play Tekken 7 Mod
Finally, it's time to play Tekken 7 Mod on your Android device. Open the PPSSPP emulator, navigate to the folder where you extracted the Tekken 7 Mod ISO file, and select the game. The emulator will load the game, and you can now enjoy Tekken 7 Mod on your Android device.
Tips for Optimal Gameplay Experience
To enhance your gameplay experience, here are some tips to keep in mind:
Ensure your Android device has sufficient battery life or is connected to a power source to avoid interruptions during gameplay.
Adjust the controls in the emulator settings to match your preferences and playstyle.
Use headphones or external speakers for better audio quality and immersive gameplay.
Close any background applications or processes that might hinder the performance of your Android device while playing Tekken 7 Mod.
Regularly update the PPSSPP emulator to benefit from the latest improvements and bug fixes.
Following these tips, you can optimize your gameplay experience and make the most out of Tekken 7 Mod on your Android device.
Conclusion
Playing Tekken 7 Mod on your Android device using the PPSSPP emulator allows you to enjoy a modified game version with additional features and enhancements. Following the step-by-step guide in this article, you can set up the PPSSPP emulator, download Tekken 7 Mod, and start playing the game on your Android device.
Remember to ensure your device meets the system requirements and follows the tips for an optimal gameplay experience. Now, experience the thrilling world of Tekken 7 on your Android device!