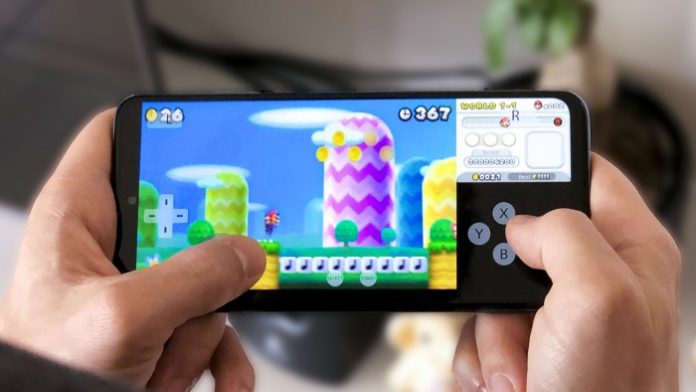 Nintendo DS is a console that has marked an entire generation with diversified titles. Suppose we can recall old glory evenings with games from decades ago. Are you nostalgic for this era? Know that it is possible to play Nintendo DS games on Android, emulation is one of the interests demanded by many gamers. Being able to turn a device into any console is something that fascinates more than one.
Before proceeding with the guide, it is necessary to clarify that since we will use a Nintendo DS emulator for Android, we will have to have a mobile device with capable hardware.
What Is Emulator?
An emulator allows a piece of hardware or software to behave like a completely different system. Although there are all kinds of emulators for running older computer applications or operating systems, emulators became popular in the gaming community. Console emulators allow you to load and play digital video games by downloading software from a cartridge to your Android, computer, or tablet.
Games and ROMs
Like any emulator, to start working, we need a series of ROMs of the games that we are going to run. Because these are files with copyright infringement, we cannot indicate where they can be obtained, so do not ask us about it. What is important to mention is that Drastic is compatible with those ROMs in .NDS format will work with this emulator.
How To Play Nintendo DS Games On Android?
Install the Drastic emulator and Download the ROM to the device, then you need to load a game to Drastic.
Repeatedly touch the folder at the top that has the name ".."
When you have touched several times, it will disappear then look for the storage folder
There you need to search sdcard0 if you have the downloaded games in the internal memory and sdcard1 (or another option like extend or ExternalSD) if they are in the external memory
locate the folder where the downloaded games (ROMs) are if you do not know where they are; they are probably in the "downloads" or "downloads" folder
The games should come out, just touch the one you want and hit start a game
Conclusion
Emulation will never replace the feeling of having a gamepad or portable console in your hands. Still, if you want to carry your old games in your pocket so you can play them at any time, it's an excellent way to emulate the experience, and we also have a tutorial for PSP games on Android.
Although there are free alternatives to DS emulators on the Play Store, none of them have the support and stability that DraStic offers users. If you are looking for a way to play all your old DS games while traveling to work or on a long road trip, this emulator is worth the cost of admission. DraStic is the best to play Nintendo DS games on Android.