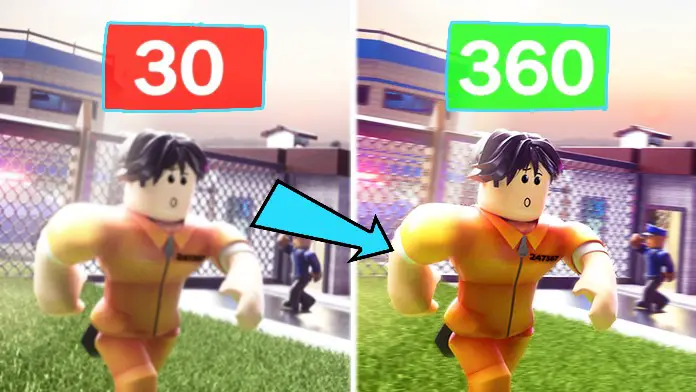 One of the most significant ways to improve your Roblox gaming experience is to increase frame rates.
Unfortunately, Roblox developers are still not uncapping the frame limit to the engine. If your hardware supports more than 60 FPS, the game can't exceed the limit.
However, there's a way to remove the cap by using Roblox FPS Unlocker.
So be sure to follow along!
What Is Roblox FPS Unlocker?
Roblox FPS Unlocker is a third-party tool that allows players to unlock the frame rate limit in Roblox. It was released on GitHub, and gamers can use this tool to obtain unlimited frame rates. It is not a hack or cheat; it simply disables the frame limiter and V-Sync in the game's engine.
How to Download Roblox FPS Unlocker?
Here's how to download and install Roblox FPS Unlocker and uncap the frame rate limits in Roblox. Follow each step exactly as instructed for the best results:
Firstly, you have to download the Roblox FPS Unlocker from the GitHub page. Depending upon your system, you may download a 32-bit or a 64-bit version. Make sure to get the recently updated version.
Open the downloaded file using WinRAR and extract it anywhere you want; you will get the rbxfpsunlocker file. (If you can't see the rbxfpsunlocker file turn off antivirus and windows defender) Run the rbxfpsunlocker file as administrator.
It will take a few seconds to complete. It will appear as a tiny icon in the toolbar's tray while running.
Now open the Roblox game, and you can feel the insane difference in the smoothness and responsiveness.
FAQ About Roblox FPS Unlocker
Is Roblox FPS Unlocker Bannable?
No, using Roblox FPS Unlocker will never result in a Roblox ban. It only allows you to improve your game's performance; it does not attempt to cheat or do anything illegal.
The primary purpose of Roblox FPS Unlocker is to help players get the most frame rates out of their Roblox games. Many individuals have used FPS Unlocker for a long time without incident or being banned or prohibited.
When do you need to use Roblox FPS Unlocker?
When you have capable hardware, you can use Roblox FPS Unlocker to uncap the FPS limit to push the frame rate above 60 to achieve a smoother gaming experience, and you can enjoy the benefits of a High Refresh Rate. The most important thing is less input lag.
Will it get malware by downloading Roblox FPS Unlocker?
You will not get any malware by downloading Roblox FPS Unlocker from GitHub. It is entirely safe and open source so that anybody can check the file on the GitHub repository.
Conclusion
The Roblox FPS Unlocker is a great way to remove the cap and play the game at a higher FPS; enjoy the game at your system's full potential. Whether you're a new player or someone playing Roblox for years, I recommend you try out the FPS Unlocker and see how better the game can be.
If you are getting any trouble doing this, please don't hesitate to comment below for help. Thanks for reading!