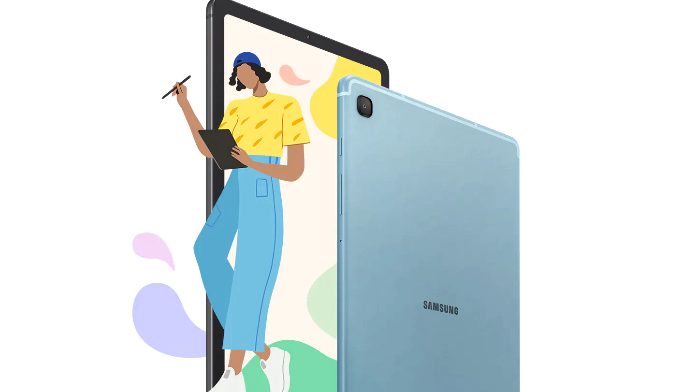 Samsung has earned its reputation as a tech industry titan by consistently delivering top-tier products that offer exceptional quality without breaking the bank. Among their impressive lineup of gadgets, the Galaxy Tab S6 Lite has emerged as a standout, garnering considerable attention and a dedicated fan base.
However, it's essential to be aware of a notable limitation: the Galaxy Tab S6 Lite's compatibility is confined to USB 2.0, which regrettably lacks support for video output and high-speed data transfer. But worry not, as we're here today to guide you through a solution that will enable you to mirror your Samsung Galaxy Tab S6 Lite onto an external display, thereby expanding its functionality and unleashing its true potential.
So, without further ado, let's embark on this journey to unlock the full capabilities of your Tab S6 Lite and enhance your digital experience by connecting it to an external display.
How To Connect Samsung Galaxy TAB S6 Lite to TV With the Smart View Function on One UI 3.1?
Before you start using the cast screen feature, it's important to make sure that your TV supports screen mirroring, also known as Miracast. Here's how to check:
Look for a WiFi symbol on your TV box or go into your TV settings and search for WiFi options. Most smart TVs, like Xiaomi Mi TV, LG, Samsung smart TVs, and many others, support screen mirroring.
If your TV is not a smart TV, you can still enable screen mirroring by connecting a Chromecast dongle or a similar device to it.
Once you've confirmed that your TV supports screen mirroring, follow these steps:
Swipe down to access the notification panel on your Tablet.
Turn on Smart View from the available options.
Your Tablet will begin searching for the TV you want to mirror to.
When your TV appears in the list of available devices, select its name.
After successfully connecting your Tablet and TV, your Tablet's screen will be mirrored on the TV, allowing you to enjoy your content on a larger display.
Conclusion
It's worth noting that this mirroring approach may come with some latency, making it less suitable for gaming, where split-second reactions are crucial. However, it serves admirably for activities like watching movies or performing light work tasks. The convenience of having your content displayed on a larger screen can enhance your viewing and productivity experience.
For optimal performance, remember to utilize the 5GHz frequency when connecting your Tablet to your TV. This higher frequency tends to provide smoother and more reliable mirroring results.
Don't hesitate to give it a try and explore the benefits of this function for yourself. If you encounter any difficulties or have questions, please feel free to leave a comment below. We're here to assist you in making the most of your tech setup.