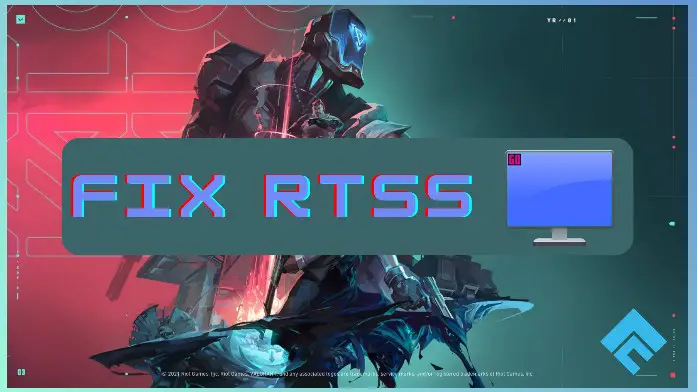 Valorant, a renowned tactical FPS game, occasionally presents a compatibility challenge when used in conjunction with RTSS (Rivatuner Server Statistics). RTSS, an invaluable performance-monitoring tool, tends to clash with certain games, leading to undesirable crashes, and Valorant is no exception.
In this guide, we unveil a proven "100% working" solution to harmoniously integrate RTSS with Valorant while safeguarding your game's stability. Follow these straightforward steps to bid farewell to those vexing crashes, allowing you to fully harness RTSS's capabilities. Elevate your Valorant experience, monitor crucial in-game statistics, and optimize your gameplay with unwavering confidence.
With this fix in your arsenal, you're poised to immerse yourself in Valorant's world, uninterrupted by technical hiccups. Don't let compatibility issues hold you back—unlock the full potential of Valorant and elevate your gaming experience with this reliable solution.
Here's the way to fix RTSS for Valorant and Crashing
Step 1: Uninstall RTSS (Rivatuner Statistics Server)
Open the Control Panel:

To begin the process of resolving RTSS compatibility issues with Valorant, first, navigate to the Control Panel on your Windows operating system. You can typically access it by searching for "Control Panel" in the Windows Start menu or by pressing the Windows key and typing "Control Panel."

Click on "Uninstall a program":

Once inside the Control Panel, locate and click on the "Uninstall a program" option. This will take you to a list of all the programs currently installed on your computer.

Locate "Rivatuner" in the list of installed programs:

In the list of installed programs, scroll down to find "Rivatuner." It may be listed as "Rivatuner Statistics Server" or a similar name.

Uninstall Rivatuner:

Right-click on "Rivatuner" and select "Uninstall" from the context menu. Follow the on-screen prompts to complete the uninstallation process.
Step 2: Install and Run RTSS (Rivatuner Statistics Server)
Download the portable version of Rivatuner from this link: IMORTANT STEP

Access the provided link to download the portable version of Rivatuner. Save the downloaded file to a location on your computer for easy access.

Extract the downloaded file using a program like WinZip:

Locate the downloaded file, which is likely in a compressed format (e.g., ZIP or RAR). Right-click on the file and select "Extract" or use a program like WinZip to extract the contents. This step will make the installation files accessible.

Locate the "RTSS.exe" file within the extracted folder:

After extracting the files, browse the contents of the folder you extracted them to. Look for a file named "RTSS.exe." This is the executable file for Rivatuner Statistics Server.

Run "RTSS.exe":

Double-click on "RTSS.exe" to run the program. This action will launch RTSS and allow it to start monitoring and displaying in-game statistics.

You can now find RTSS in the bottom-right tray of your Windows taskbar:

RTSS should now be running and accessible from the system tray in the bottom-right corner of your Windows taskbar. You can right-click its icon to access settings and monitor in-game performance data.
Conclusion
Getting RTSS to work seamlessly with Valorant can significantly enhance your gaming experience by providing valuable performance data. This tool allows you to keep a close eye on crucial statistics like frame rates and temperatures, helping you fine-tune your gameplay and optimize your system for peak performance.
By following this comprehensive step-by-step guide, you'll be equipped to resolve any compatibility issues that may have been hindering your enjoyment of Valorant. Whether you're a competitive player looking for that extra edge or simply want to ensure a smoother gaming experience, having RTSS in perfect harmony with Valorant is a game-changer.
Now, armed with the knowledge and troubleshooting skills you've gained from this guide, you can reap the full benefits of RTSS while immersing yourself in the world of Valorant. Happy gaming!