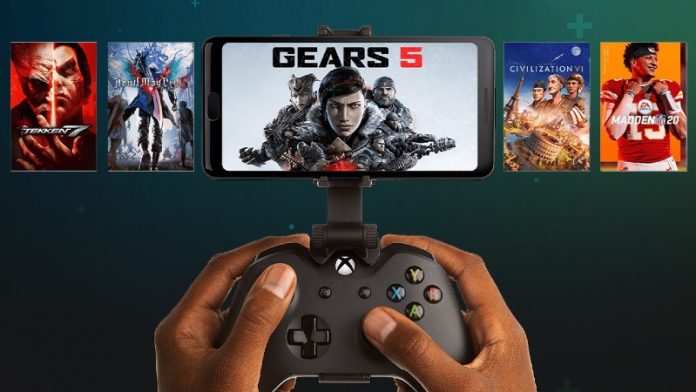 Looking for a way to play PC games on Android? Microsoft has made its Android-compatible video game subscription service:
Game Pass is now available on the Google Play Store. The service requires an Ultimate subscription. And it allows you to play a selection of games that will reach more than 173 titles in the Microsoft xCloud.
Today we are going to explain how to play PC games on Android with Xbox Game Pass.
What Is xCloud?
xCloud is the "Microsoft cloud console." It means you don't have to buy an Xbox console to enjoy the service as everything runs on the company's servers; there are rooms full of Xbox One S.
What Do You Need To Play PC Games On Android With Xbox Game Pass?
How To Play PC Games On Android With Xbox Game Pass
Download the Xbox Game Pass App from PlayStore.

Click install, then open the app; it says welcome to game pass, already a member sign in if you have not already signed up, you can do by clicking the Sign Me Up option.
Once you're signed into an account, go and click let's play, then it's going to take you over the Xbox Game Pass games.
Click on the cloud tab; then you have to find the game you'd like to play; now connect the controller.
Some of the available games have been optimized for a mobile experience, such as Gears 5 Ultimate Edition, Forza Horizon 4, or Minecraft Dungeons, the latter being a pioneer in capacitive touch control and not requiring the use of an additional controller.
Games Available on xCloud
At the moment, we have 173 titles available to play directly from the xCloud. With the Ultimate Game Pass, we can play now at no additional cost, and its catalog will gradually expand in the coming months.
: Check the xCloud Games List
Conclusion
There is no doubt that Microsoft wants to revolutionize the world of gaming by offering one of the most attractive streaming gaming platforms available on the market for Android mobiles.
The Xbox Game Pass Ultimate catalog is continuously growing, and every day, it receives new titles to play. In the coming months, if you use Game Pass, you will also have full access to the EA Play catalog (a service that separately costs 5 dollars per month) at no additional cost.