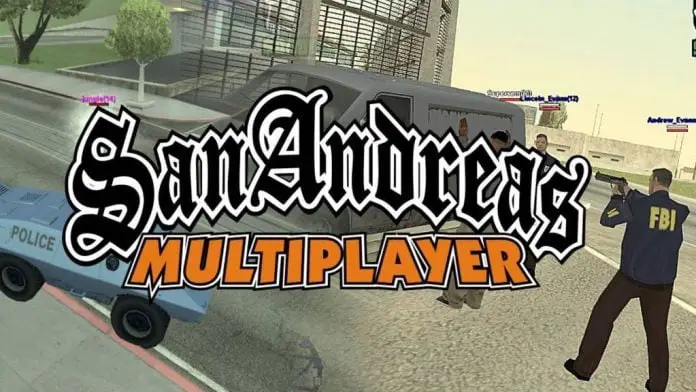 If you have finished playing GTA San Andreas in story mode, don't worry because you still have a lot to play and a lot to discover. Now you can play online on any available server. It does not matter if your GTA San Andreas is a portable version (which is not installed) or a full version. You can play GTA San Andreas Online in any way.
Playing online can be even more fun and fun than story mode, at least for some people, although it also depends on the server you are playing on. It is important to note that each server will have its own rules; in most cases, cheats are forbidden, even spam, etc.
Being able to play GTA San Andreas in online mode is very easy; all we need is a little tool called SAMP. SA-MP is a completely free online multiplayer mod tool for the PC version of Rockstar's Grand Theft Auto: San Andreas games.
What Is SA-MP Mod?
This mod allows for exactly what it sounds like – players with a copy of Grand Theft Auto San Andreas for PC could connect to play any online game, which the original didn't allow. But the community developed several additional modifications that made it possible to implant comics on public or private servers: thus, each room had a persistent world in which players took on the role of gangsters, criminals, police, or military officers, waiters, journalists, taxi drivers, truck drivers or any other profession.
How To Play GTA San Andreas Online On PC
First, we need to Download the SA-MP Mod.
Install the SA-MP client in your GTA San Andreas directory folder.
Now locate the samp file in GTA San Andreas Directory and run it.
Select the Internet tab from the bottom, and now you can play on any server by double-clicking.
Conclusion
GTA San Andreas Online Multiplayer Mod offers different types of businesses, depending on the taste of the players on each server: some were more focused on creating mafia hierarchies, others with a greater variety of jobs … All of them also have their own controls in the form of skins dedicated to each profession and even buildings that have exploited places unused by story mode, as well as new realistic simulation systems such as gasoline or hunger control.