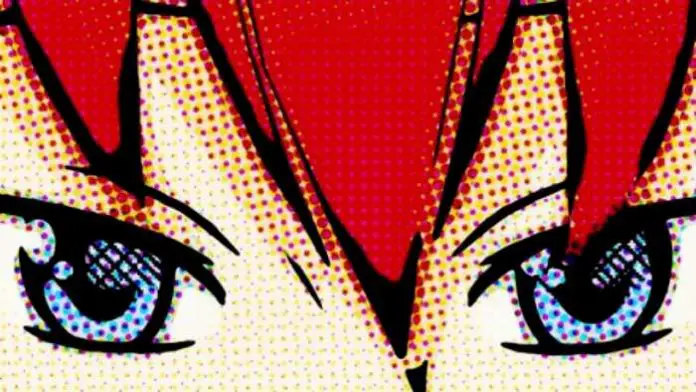 Today we are going to show a wide range of the best free manga sites to read the manga. Manga is one of the best ways to distract yourself. It offers us thousands of different stories, incredible drawings, and allows all readers to be part of the story using their imagination.
Manga is a term used for comics created and published in Japan. The word Manga literally means "comic and cartoon." However, Manga is not only popular in Japan. It has actually gained international popularity since the 1950s.
Currently, manga can be obtained in a physical format almost anywhere in the world. but if you want to read a chapter of your favorite manga as soon as it comes out in Japan so this list of the best free manga sites is for you.
Here Is The List Of Best Free Manga Sites
Site in English
Wide and varied manga catalog
Organization by lists
Mobile app for iOS
It has an enviable catalog where we can find just what we are looking for.
This page to see manga and anime has a wide online repertoire for a wide variety of tastes. It has a light interface that facilitates navigation. Sorts content by categories, popularity, and latest releases, allowing quick searches of content.
Now, speaking of the disadvantages, it has a lot of advertising, you can not give more than three clicks on the site, because another page opens. Other than that, it is excellent for reading manga online.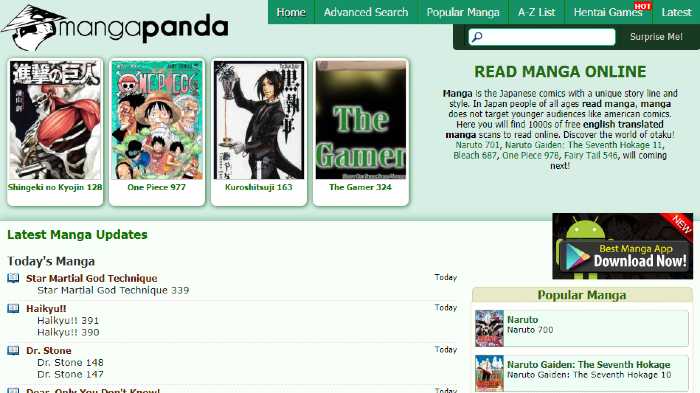 Custom search criteria
Free access manga
Fairly simple interface
Very good filter categorization.
Mangapanda offers thousands of manga titles to read online completely free of charge. The site has a simple and user-friendly interface, with various ways to search. You can enter the name in the search, browse the popular manga, or read the entire list. And if you want to read the newest, they also have a category for that!
It has a wide variety of titles, arranged in categories, which we can filter to improve the search criteria. We can create lists, we also have direct access to the most popular manga titles.
More than 20,000 titles
User registration to keep history
Internal content search engine
Unlike other web pages, it is necessary to enter your data to register in it and to be able to use at your disposal a catalog of more than 20,000 manga totally free to view online.
They are continuously uploading new content and updating what they already have in case it is necessary to increase the quality of the files, so it is always appreciated to see your favorite manga in the best possible way.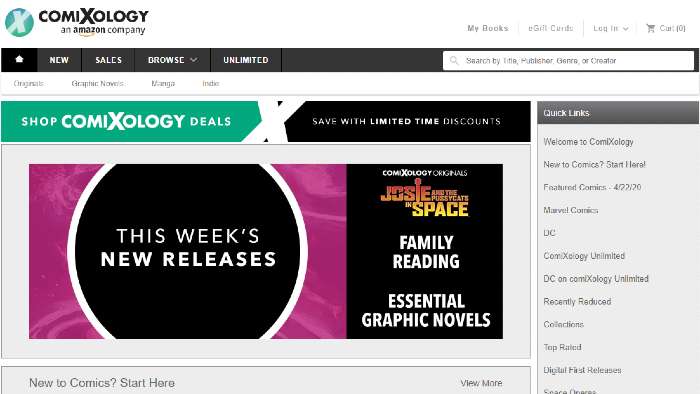 Mobile App Support
Regular Free Comics
Easy User Interface
Comixology is a comic and manga app with a lot to offer. It is mostly geared towards fans of regular comics, such as those from Marvel or DC. However, the app does have a fairly decent selection of manga.
The site is built specifically for reading comics and that style of literature. That makes it great for fans to read comics and manga from the comfort of their mobile devices too. The manga is reasonably priced, or you can also subscribe to the Comixology service and read what you want for free.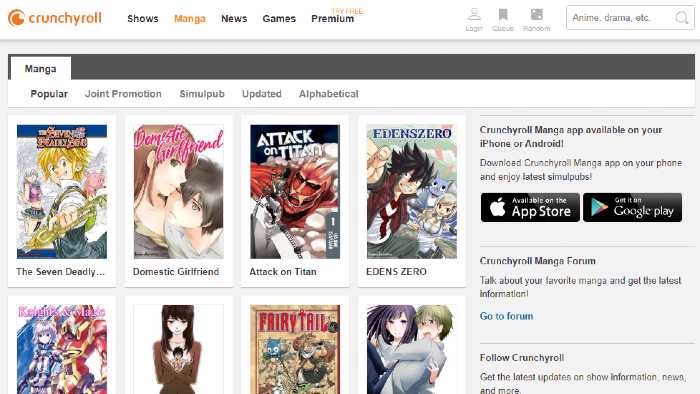 Premium legal subscription platform
Ad-free
Material available simultaneously with its launch in Japan
Very high quality
Multi-device platform
Mobile application for iOS and Android
Crunchyroll is a page to see manga, anime, and other series on the internet legally with the latest updates. This website is not free, we must register Premium, after making a free subscription for 14 days.
Among the benefits offered with the Premium subscription we get rid of the commercials, in addition, you can enjoy exclusive material almost simultaneously with its launch in Japan.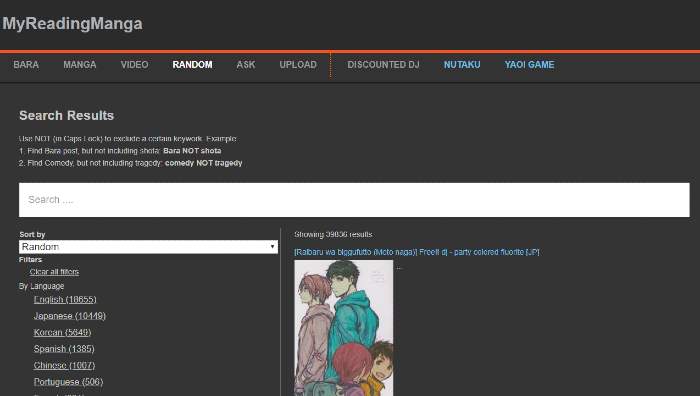 English Support
Discuss Your Favorite Manga Or Anime Characters
Good visual quality content
Proofreading and updating of translations
MangaStream offers quality scans of your favorite manga, so reading is a good experience. They update the manga in publication quite fast compared to other sites. They are also especially careful about translation issues, always reporting any rectifications or updates.
Everything that is inside is available in a definition and quality that you can not even imagine updating, it includes everything that is uploaded and of course if necessary, translating it so that the user has absolutely everything ready and prepared for a correct display.
Wide and varied repertoire
Forums to interact with administrators and users
User-friendly interface for easy navigation
If you can't find that manga you're looking for, then you should try visiting Kissmanga. The site offers a huge collection of manga series, so you will probably find yours.
The Kissmanga interface is quite friendly, and the content is well organized. Therefore, you can navigate through each list quickly and easily. If something goes wrong with the page or manga, you can inform administrators using a service button. And if by chance you do not get the manga you are looking for, you can always send them a request to upload it.
Site in English
Wide manga repertoire organized by genre
Free site
Mangafreak is a completely free manga hosting website with a huge collection of series. You can read as many stories as you like, which are updated several times a day. The portal is organized by lists and categories and has an internal search engine.
They are constant to publish everything new that they are putting on their social networks so we strongly advise you to follow them so as not to lose detail on everything related to the manga world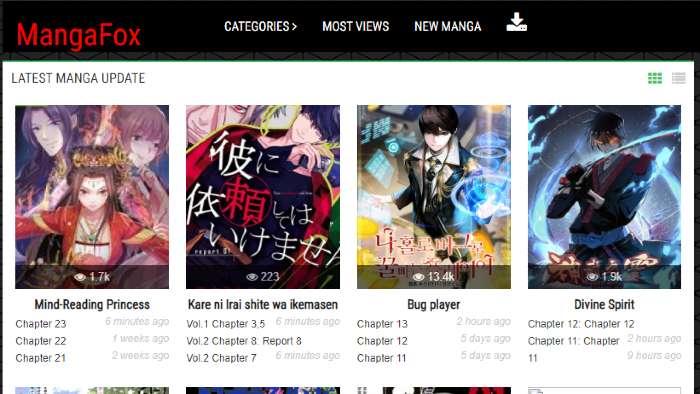 A wide repertoire of the manga by genre
Forums and social networks to interact
It is absolutely free without any registration.
Mangafox was one of the first websites to offer free manga series online. With over 3 million followers on its Facebook page, it is arguably the most popular manga website to date.
Mangafox offers a huge list of the manga. The genres are very varied: drama, fantasy, action, adventure, comedy, school life, and much more! It also allows you to interact with other manga readers through interactive forums.
Conclusion
Of course, there are more options than what we show you, just take a walk on the web. Similarly, we hope that our list of best free manga sites has been useful to you. If we help you with something, or if we skip any interesting site, let us know in the comments.