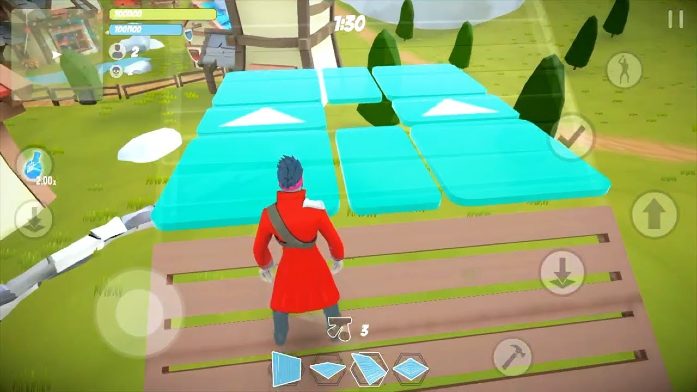 Looking for games like Fortnite with building mechanics or games that can easily run on your low-end devices?
Fortnite is a free, most famous Battle Royale game with numerous game modes for every player. Watch a concert, build an island, or fight.
However, there are hundreds of Rip-offs of Fortnite, but we have compiled a list of 10 games like Fortnite for you, so without further ado, let's div in the list.
Rocket Royale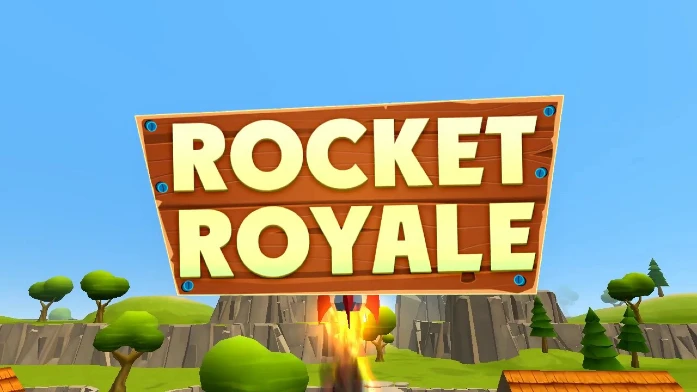 Rocket Royale is a Battle Royale game in which the main goal is to construct a Rocket and fly away from the island! To do so, you must gather crafting materials from falling meteors. Of course, other people will want to take over your rocket, so defend it! Collect wood and construct a fortress to secure your locations.
By making and building covers around you, the unique battle royale game shows a lot of tactics! Every building can be damaged or disassembled in an entirely destructible setting! There are no parachutes or diminishing dead zones in Rocket Royale. You can, however, use portals to find your way about the island.
Creative Destruction
Creative Destruction is a sandbox survival game with a focus on building and shooting. Without a doubt, Creative Destruction is a clone of Fortnite; however, just because it is a clone does not imply it is a horrible game.
Creative Destruction runs smoothly in any device; on the other hand, Fortnite requires a high-end device to run smoothly. It makes more sense for people with low-end devices to play Creative Destruction instead of Fortnite.
Island Royale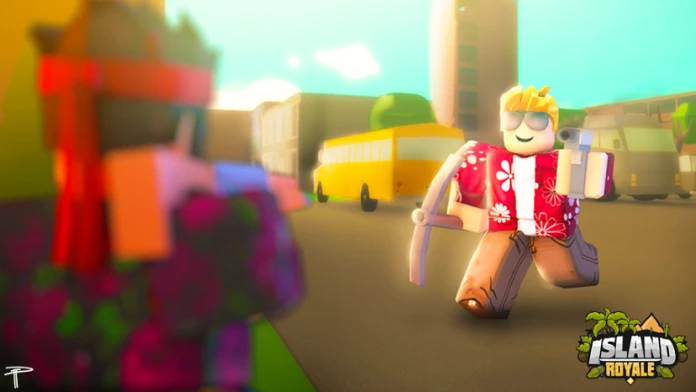 Island Royale is a game mode in Roblox, which is pretty much a very low-quality version of Fortnite. It has many of the same features as Fortnite. It even has the same-looking health bars, storm timer kills counter options, and many more things inspired from Fortnite; it's not that bad considering it's in Roblox.
The game aims to obtain weapons and resources while building and fighting other players to emerge victoriously and be the last one standing. Island Royale has considerable popularity that is constantly rising because of gameplay and features comparable to Fortnite.
HyPixel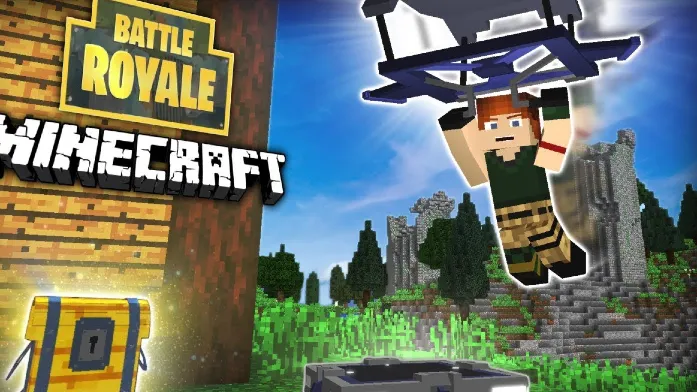 Minecraft Battle Royale is a 100-person PvP mode that takes place on a single large area, with each player starting in a battle plane. Minecraft's destructible terrain and building skills are mixed with furious Gun PvP action. The winner is the last person standing.
The map would be a large island generated at random and would have a variety of setups such as cities, prisons, schools, military bases, etc. Breaking houses, trees, and other constructed obstacles across the map will provide players with blocks. These resources can be placed anywhere on the map at any time.
Pixel's Unknown Battle Ground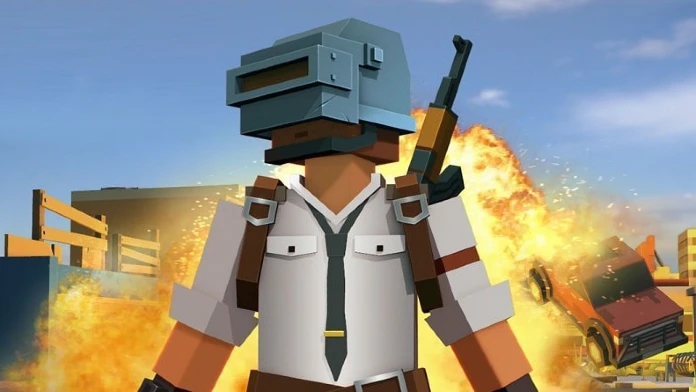 Pixel's Unknown Battle Ground is a Cube Pixel Shooter Battle Royale game. Everything in this game is simulated almost like Fortnite in many ways, like building, weapons, and vehicles. You need to stay in a diminishing safe zone to survive.
This game is one of the simplest clones since it has a variety of weapons, command actions, changing the appearance of the character, presence technology, instant messaging, and the ability to adjust the graphics.
Project Battle Android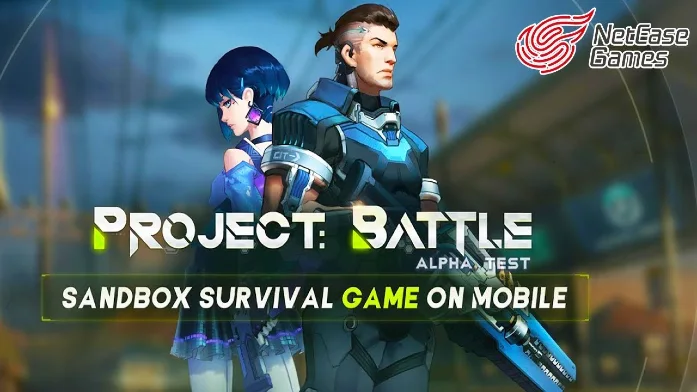 Project Battle combines numerous elements such as survival, brutal shootouts, quickly constructed buildings, tactical camouflage, and reconnaissance into one game. This will create a good gaming experience for mobile gamers.
The game is set in the not-too-distant future. Humanity has discovered a new dimension thanks to the technological advancement of mental cells: the quantum virtual world. In this new world, a series of events erupted between justice and evil, conservatism and radicalism.
Mad Battle Royale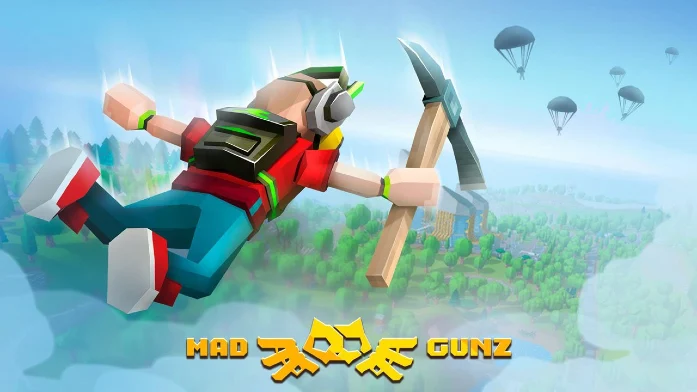 MAD Battle Royale is a multiplayer first-person battle game. The toy incorporates classic elements from action games. It has a building and crafting system inherited from several similar projects and Minecraft ancestors.
Fans of the genre will quickly understand the features and nuances of the game's mechanics and emerge from a mad battle royale ecstasy! So, start the game by selecting one of the many available cards. Battle Royales will take place in detailed cities, large three-dimensional villages, ruins, and beautiful fairytale castles in this action.
Cyber Hunter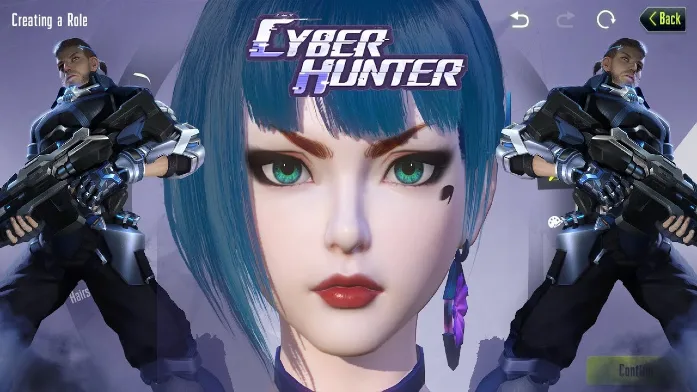 Cyber Hunter is a sandbox-style action-adventure game. The significant events will occur in a virtual environment where the player will have to attempt everything to survive. The user will participate in important battles, a large variety of spectacular missions, and much more. To stay alive, you'll need to create your combat plan.
You'll also be involved in the construction of barricades to defend yourself from enemies building. Everything you can obtain in this game is fantastic graphics, great gameplay, and good management.
BuildTopia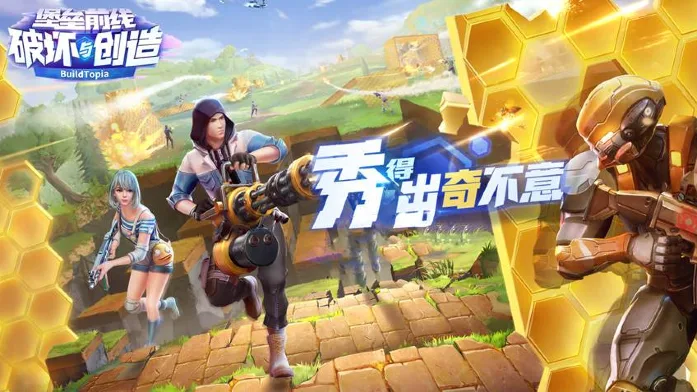 BuildTopia is a battle royale game inspired by Fortnite in which you must survive a battle against 100 other players. The graphics in this game are stunning, like a mix of FortCraft and Creative Destruction. BuildTopia has basic controls for the genre: you move with your left virtual stick and fire your weapon by hitting the appropriate button.
In addition to firing to defeat your opponents, you must also use your hammer to collect resources. You can use this tool to dismantle practically any construction globally and utilize the materials to construct walls, staircases, and levels.
Giant.io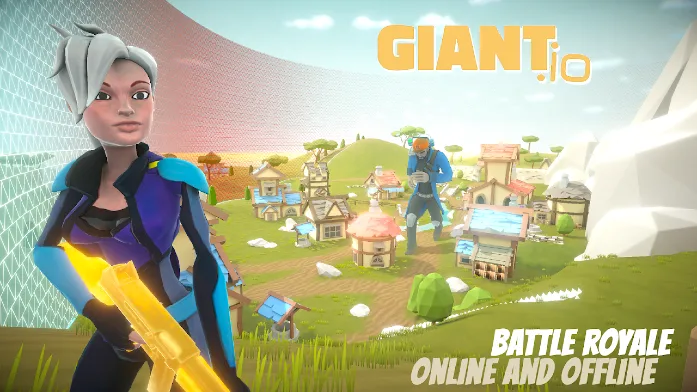 Gigant.io is a fantastic action game in the style of a "battle royale," It will undoubtedly appeal to die-hard lovers of such games. At any given time, up to thirty individuals can fight on a map.
One of the opponents must survive to retain a glorious victory. But this will be difficult since the competitors will not give up; they will fight until the end. The player must use the weapons strewn around the game environment and build reliable fortresses to accomplish this.
Conclusion
Over time, we will update this list to add relevant games. Still, after all this list, we hope the message is clear: there are endless opportunities to play for free on any platform, to experiment, to learn, and to contribute to a robust creative community. As gamers, we can only be grateful for and appreciate all of the available games. It simply takes a little curiosity to discover a good game for everyone.