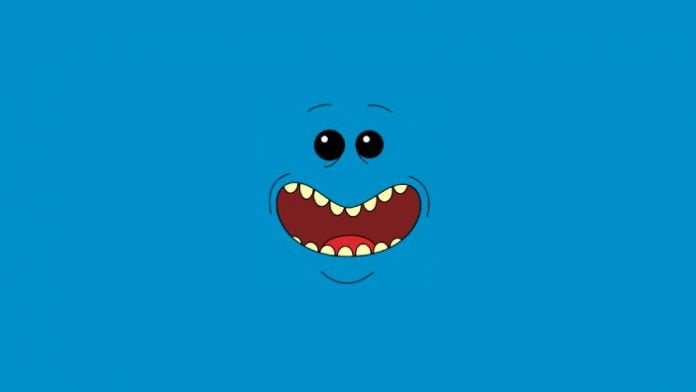 Are you looking for the best Discord Bots to take your experience to the next level in 2020?
There are many things that we like about Discord, the community chat server. It's free to use and manage, it has VOIP support, and thanks to the bot support, it's entirely customizable too.
Let's take a look at these 15 Discord bots, starting with the most used and indicating their respective official website on each one.
These Are The Best Discord Bots For Better Experience
1. MEE6

MEE6 is a powerful bot that allows the management of commands to grant or remove roles automatically, send a welcome message, create a level system, and more. It also allows you to create automated actions to moderate dangerous users.
It will be easy for you to configure notifications and alerts and use the contents of Reddit, Twitch, and Youtube. There is also a leveling system for users. Regular users can "level up" with higher ranks based on their server activity.
Here are its main functionalities to manage the server.
They have predesigned welcome messages.
Creation of own commands.
Protection against spams with penalties.
Grant privileged permissions to the most frequent players.
2. Dank Memer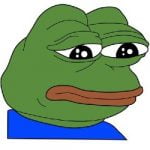 Let's start with the classic Discord bot Dank Memer. Present in almost 3M of Discords around the world and focused on entertaining users in the community. This Bot is going to add commands to send memes to Discord servers.
Dank Memer integrates systems to avoid strange names on your server so that they are more readable. It also allows you to customize your Discord bots. Of course, if you intend to have a community where you can have fun, this Bot is a "must-have."
Among its tools are available.
Manage your memes.
Add Fun custom commands and features.
It has the possibility of managing music from Spotify.
3. Rythm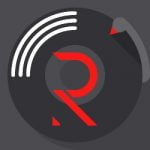 If you want a bot dedicated exclusively to music, Rythm is one of the best Discord bots that do this very well. Add it to your server and experience the best music from sources like YouTube, SoundCloud, Twitch, and more. Spotify does not officially support it, but with some techniques, you can manually configure the Bot to support it.
It is very stable and receives updates frequently, with which they promise that you will not suffer from lag at any time. It also allows you to customize the server prefix, that is, instead of invoking it with the '!' Character, you can modify it by another or several alphanumeric types.
Among its functions, they stand out.
Share songs and other features on Discord.
Offer music in quality resolution from multiple sources.
4. Dyno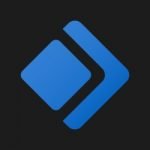 Another polished Discord bot worth considering is Dyno, used on more than 3 million Discord servers. One of its most significant benefits is its extensive web panel, which gives you full control over customization.
Also, it is useful for delivering personalized announcements, whether it is when someone joins, leaves, or does something forbidden on the server. It assigns roles to users, integrates with Cleverbot, and allows you to post Overwatch statistics, Google results, and stream music from YouTube.
Some functions of Dyno.
Priority technical support.
Channels with voice chat.
Automatic ejection tools against spams.
It has a complete editor from the dashboard.
Premium functions for playing the playlists.
5. Streamcord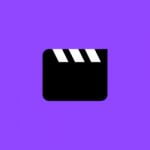 The best thing about Streamcord is that you won't have to go too crazy switching between the two platforms: from Discord, you can see trends, access statistics, listen to streams from voice chat, and even offer members who are streaming the possibility to promote their stream.
With it, all your users can carefully follow what is happening on Twitch through notifications and alerts. You will know when a streamer is active, as well as being able to listen to him in the voice chat with your friends and share video clips on the same server.
Few functions of Streamcord.
Notifications of the online activity of your account on Twitch.
Personalized alerts that announce the start of the streaming transmission of the personal accounts.
6. GameStats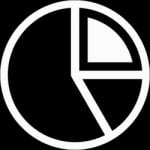 GameStats is a specialized bot for the most expert gamers, who share their statistics with all the users of the server.
You can use it with Steam, Epic Games, PlayStation Network, Xbox Live, and BattleNet. It is integrated by registering your alias in the video games compatible with Discord, such as:
PUBG
Fortnite
CS: GO
DOTA 2
Paladins
Overwatch
FFXIV
League of Legends
World of warcraft
World of tanks
The list is much longer, and they keep adding more and more games, so it is an option that every gamer should try.
7. PatchBot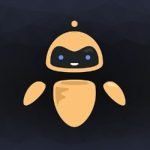 Patchbot is the Bot that every gamer should have. It offers you all the updated information of 46 games and more that are added every day to the most popular Overwatch, World of Warcraft, and Fortnite.
In its latest updates, the next video games have been added:
Anthem
Apex Legends
Tom Clancy's
The Division 2.
8. Ayana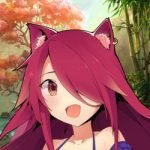 Ayana is one of the best bots for Discord customizable and adjustable to your needs for moderation, fun, and music on your server. It allows the reproduction of music compatible with Youtube, Twitch, Clyp, Listen.moe, and your playlist.
Ayana speaks your language with several options to personalize your community by integrating YouTube, Twitch, and Soundcloud in one place. It is currently used by more than 28 million users around the world, and although it has several moderation functions, it is used more for its possibilities to configure music online.
It includes the following.
Role management.
Activity 24/7/365.
Funny commands.
Self-assigning roles in groups.
Easy moderation.
Advanced permit system.
Multilingual
9. ServerStats
Numbers matter when promoting and establishing a community, and ServerStats proposes that you have them all in sight: the members of the channel, who are playing, what are their roles … Everything you need to know about the server.
It is handy for gaming since you will have essential statistics at hand, such as the members who are playing and their roles, all through easy-to-edit counters.
Promoting and establishing a community.
It has a Server Stats Dashboard.
10. Mirai
Mirai is a bot for managing servers. It has a robust moderation, and it comes with a lot of utilities, including a complete music player that has support for Youtube and SoundCloud. It even comes with some features to interact with the community.
A little known bot, but with outstanding potential. And free! Includes rankings and ratings and, of course, the playback of the songs.
Most popular functions, they stand out.
Votes.
Weather, Google Maps.
Anime episode notifications.
Updated information on cryptocurrencies.
An online playback of YouTube and SoundCloud lists.
Complete moderation, from role assignment and removal to event registration.
11. FredBoat
FredBoat, excellent music bot. Simple and effective. It allows you to play playlists, Youtube, Soundcloud, Vimeo, and Beam.pro. It has 24/7 support. The player is fully configured, so if you don't want to get involved in setting this Bot, it is an excellent option.
Something that sets it apart from others is its search functionality. You just have to add the name of a song in its search engine, and Fredbot will find it for you. It will give you five different options to play the version that you like the most.
It allows you to play playlists from YouTube.
It has 24/7 support
12. Pokécord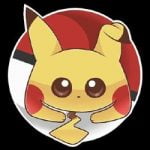 If you are a fan of the Pokémon series and games, Pokecord will allow you to go further to have a similar experience on Discord. You will be able to capture and collect without limits all the Pokémon. Not only that, but you can upgrade them to fight against your friends. Show that you are the best coach!
If you add it to your server, members can use commands to search for Pokemon or fight others. Create your capture system and become the best Pokemon master.
Its properties are as follows.
Pokemon appear randomly on the server.
You must be quick to catch them first.
There are no limits to the collection.
Battles to obtain credits in the online store.
13. TypicalBot
If your community is not too big, you do not expect it to grow too large, and you only need a bot, TypicalBot meets the profile: commands, administration roles, music, and a compendium of utilities ranging from throwing a virtual dice to advertisements, punching, and hugs other members. And yes, there are also ban systems.
Hug, hit, or shoot.
Includes the auto role function.
Throw the dice.
Customize the commands.
Ask questions to the magic eight balls.
Give jokes.
14. Tsumiki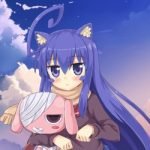 Tsumiki Bot is for people who like anime, manga, comics, or video games. This Bot has been built with a massive community with over 225,000 images. The Bot has hundreds of commands available.
Also, there is an option that allows you to generate anime quotes on various servers automatically.
Large Anime library.
It has 225,000 plus images.
15. IdleRPG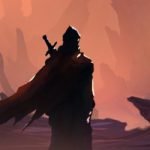 IdleRPG for Discord gives you the ability to have an RPG style game on our Discord channels. So our users can entertain each other by playing countless games. You can play, for example, blackjack.
Its creators emphasize that in this program, you will find dungeons, articles, PvP, races, games of chance, music, raids, guilds, and an online store to share and exchange with your gaming friends from all over the world.
Some of its features are.
Fight against the famous dragon Zerekiel with your friends.
New features can be requested.
Available in more than ten languages.
Daily updates and bug fixes.
Raids in the support server.
Synchronized data on all servers.
Available 24/7.
Conclusion
Discord is an excellent platform with little or no cost of entry for communities small and large alike. Bots like these help improve your server, adding features like music, games, and additional moderation to further enhance the experience.
Do you have your Discord server? Give these bots a try and let us know your thoughts in the comments section below.