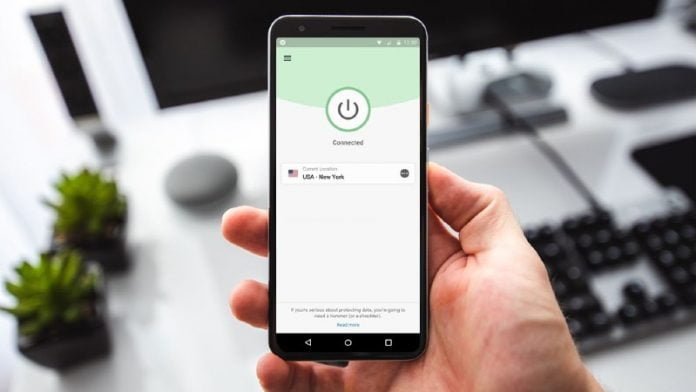 Are you looking for a safe and private way to surf the Internet? You came to the right place.
VPNs are essential tools to be able to surf the Internet anonymously. They are also crucial for those who want to access applications or web pages with geo-restrictions or firewalls.
In the Google Play Store, you can find many VPNs, but finding a free one that works properly is difficult. For this reason, we created a list of the 6 best free VPNs for Android that Secure online Privacy.
These Are The 6 Best Free VPNs For Android That Secure Online Privacy
1. Hotspot Shield
Hotspot Shield offers access to 500 MB of free daily data, which is enough to perform actions such as checking mail, surfing the Internet, or watching streaming for half an hour. A tool that uses 256-bit encryption and maintains a strict zero log policy. The free version contains ads and is limited to two server locations, but it also has a premium service with a 7-day trial period.
2. Hide.me
It has the quality of giving 10GB of data per month for free and has five server locations to select the best suits us: Holland, Canada, Singapore, and the United States. Hide.me makes it explicit that it will not track your browsing data, which means that it will not sell it to the highest bidder. It is relatively easy to use, and you will not have to use your card details to start anonymous browsing through its VPN network.
3. Opera Browser With Free VPN
Opera stands out for being a browser and now has a free VPN included. That is, apart from having the browser, you can access the VPN so that everything is very comfortable. It is straightforward, and there is no problem related to using this browser that will allow you to save some data by replacing Chrome or another with Opera. If you want to try a VPN network, we recommend that you use this browser and activate it from the settings.
4. ProtonVPN
One of the significant advantages it offers us is that it is a free application. You can browse privately, without personal information being stored at any time, and secure, without having to pay money for it. However, there are still optional payment plans for those users interested in browsing more or have some additional functions. A free version is a good option for less frequent use, but it will allow such private browsing.
5. Windscribe VPN
Windscribe VPN is free to install and offers 10GB of data per month at no cost. Users can even earn a 5GB monthly bonus by tweeting their opinion of the company on social media. An easy-to-use app that uses military-grade encryption and has a built-in malware and ad blocker. It is limited to 10 server locations, although the paid version offers unlimited data and access to servers in 50 countries.
6. TurboVPN
TurboVPN frequently refreshes its list of proxies to offer the user a superior experience, being also one of the fastest VPNs on the market. With TurboVPN, it is easy to bypass your school or work firewalls, and you can also encrypt everything you do online. On the other hand, keep in mind that this VPN has ads.
Conclusion
If you occasionally use a VPN network to protect your privacy and security online, you can opt for a free VPN. They will cover the bandwidth and, in many cases, the location of their servers, but they can get you out of a hurry.
Do you find our list of 6 best free VPNs for Android? And if you have any questions, feel free to ask in the comments.