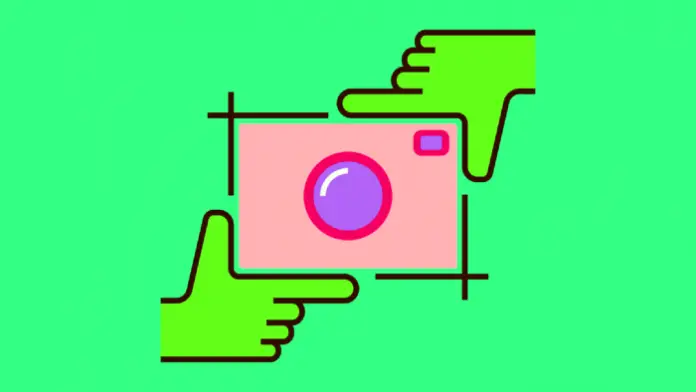 Taking a screenshot can come in handy for all sorts of reasons, and most modern Windows operating systems come with a built-in screen capture or cropping capabilities. But if you need more advanced tools, some third-party tools allow you to refine your screenshot by selecting a section of the screen or an entire web page. We have a list of the most popular free screenshot tools for Windows. Without further ado, let's jump on the list.
What Are The Best Free Screenshot Tools For Windows?
1. LightShot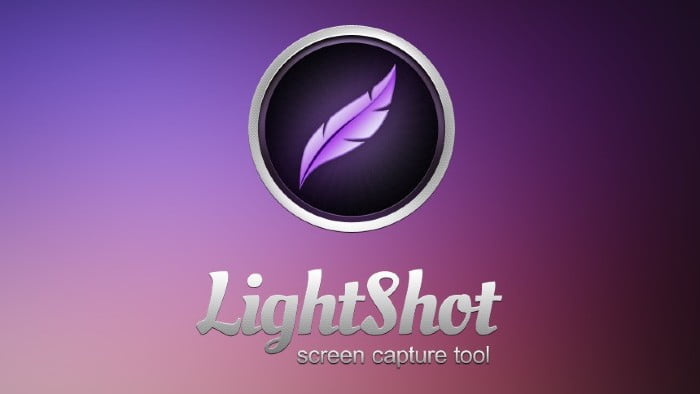 LightShot is a lightweight and multiplatform tool that allows you to freely select the areas you want to capture, as well as make small image adjustments directly in the program. LightShot allows us to take screenshots very quickly and very easily. It also has a powerful image editor and functions to upload and share our captures with the cloud. Automate this process so that you have a pleasant experience taking screenshots of your PC. The function to search for similar images in Google clearly differentiates LightShot from other free tools.
2. Greenshot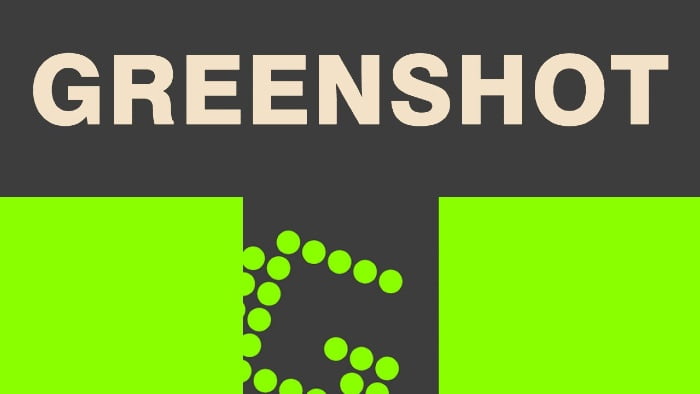 Greenshot is an application that allows us to easily take screenshots of both the full screen and a window. It is also capable of capturing a web page by automatically scrolling. It also has an annotation system and a simple editor to make changes to the captures. But without a doubt, its strong point is the OCR recognition engine. This allows you to identify the characters of capture and move from image to text what we have just captured. Greenshot is a free and open-source application for Windows users.
3. Fireshot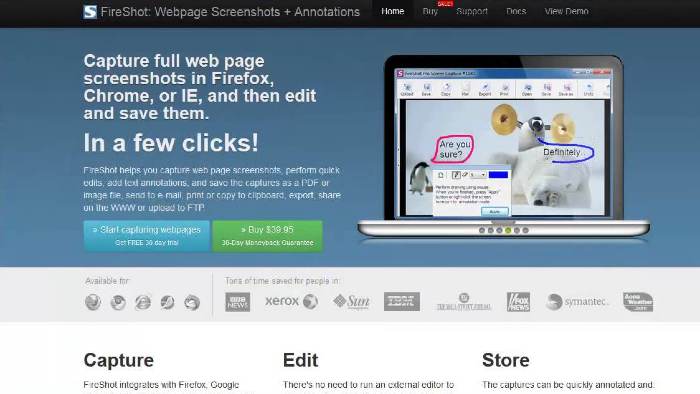 Fireshot utility for Firefox, Chrome, and Internet Explorer allows users to take screenshots with a few clicks. You can capture the screen of the web page, add text annotations, make quick edits, and save the captures as an image or PDF file. Fireshot allows you to take a screenshot of a section or browser window, a selected area of ​​a page, or even the entire page in a few clicks. Screenshots can be copied to the clipboard, saved as an image or PDF file, printed, emailed, or uploaded to various social media sites.
4. ShareX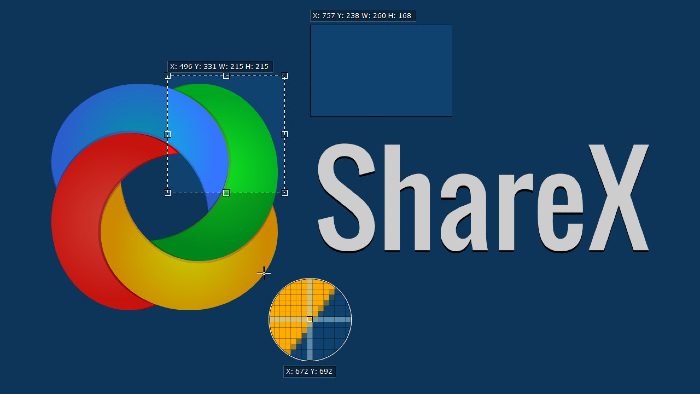 ShareX is an open-source tool that stands out for its versatility. Not only does it allow you to capture any area of ​​the screen and share it with the press of a key, but it is also useful for uploading images, text or other files to the more than 80 supported destinations from which you can choose. With ShareX you can create animated GIFs of the screenshots you make and even convert an image into text thanks to its OCR function. It also allows it to be sent to a social network, to an image and text hosting server.
5. Snagit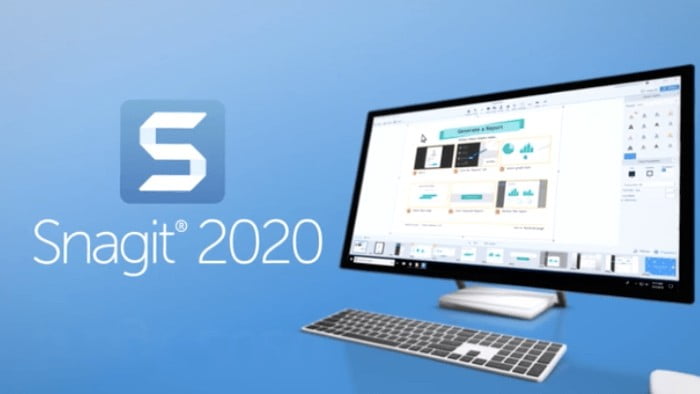 Snagit is one of the most complete and professional applications to take screenshots, edit them, and share them on social networks. In addition to allowing us to create screenshots and edit them, one of the main sources of this application is the creation of the video. We can easily record our screen, in addition to adding annotations in real-time and editing other content. Of course, the software requires a paid license, although it is possible to try it for free for 15 days.
6. PrtScr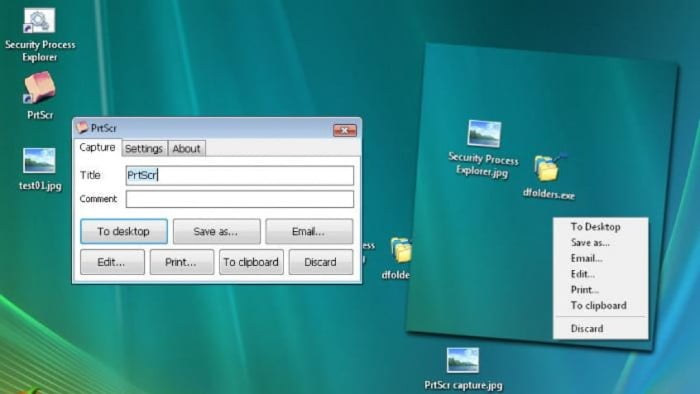 PrtScr is a tool that is not obsessed with offering you a thousand and one options of which you are only going to use a handful but rather prefers to offer that handful in a minimalist and light environment. We will only have to press Print Screen and we will have the option to underline, take a screenshot of the full screen or make the capture in a selected area by hand. In its repertoire of options, we can edit the key combination to execute it, choose what it will do once we take the capture, or what is the format in which we want it to save them.
7. DuckCapture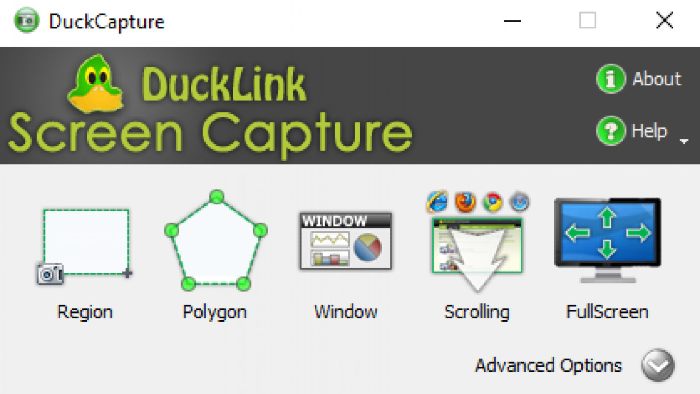 DuckCapture comes with many features to help you take various types of screenshots on your PC, and DuckCapture also allows you to edit with its rich editing tools. Its editing tools include the possibility of adding more captured areas or adding annotations, drawings, arrows, lines … The final result can be printed, saved in a new file, or on the clipboard. On the other hand, undo and redo functions are enabled, as well as setting the fill color, stroke color or width.
8. Apowersoft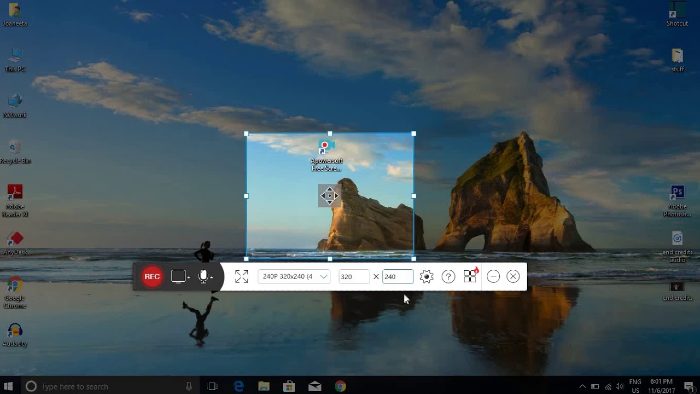 Apowersoft Free Screen Capture is a robust application that allows users to capture the screen, annotate, save, share, and download the screenshot in a single interface. Apowersoft Free Screen Capture has basic screen capture features and also has advanced features with smart editing and sharing options, as well as a task scheduler, which allows users to take scheduled screenshots. It allows you to capture everything that is visible on your screen in high quality and to edit it thanks to its integrated image editor.
9. SnapCrab

SnapCrab for Windows is handy screen capture software that lets you capture images anywhere on your desktop and save them in JPEG, PNG, or even GIF format. You can highlight the area of ​​the screen you want to capture or capture the entire screen. Snapcrab allows you to capture translucent windows and web pages from your browser. It also has a self-timer function which allows you to postpone your captures and ensures you don't miss anything of your capture.
Conclusion
Now that you know the most popular free screenshot tools for Windows. It is time to choose which one you will use to take screenshots. Analyze the options well and decide on the one that offers the functionalities you need and allows you to take the best screenshots.