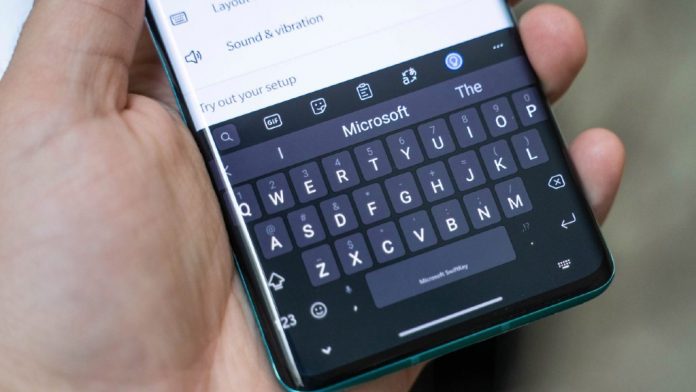 Do you want to make typing on Android easy and fun? There are tons of keyboard apps on the Play Store that you can install.
Simple apps with many functions. Light to heavy. It's all there. Therefore, making a selection is something you need to find the best suits your needs. It is not just a matter of putting iPhone emojis on Android because we can go much further and change it entirely by adding exciting functions.
Mind you, the key is to go straight to the best keyboards, and we've put them all together. Here we selected some of the Best Android Keyboard apps on the Play Store for you.
Top 10 Best Android Keyboard Apps That Increase Your Texting Speed
1. Gboard
With over a billion installs through the Play Store, Gboard, the Google keyboard, is the most popular app in its category. Over the years, the application has been adding more exciting features, and today it has little to envy its main rivals. Among its features, you can find the ability to write using gestures or freehand, AI-based word or sentence prediction, or support for multiple languages simultaneously.
2. SwiftKey
SwiftKey is one of the complete alternatives to Gboard, with similar design and functions. Also, the customization of this keyboard is unmatched. It allows you to add many themes and configure all kinds of aspects. It allows to change the size of the keyboard itself, the layout of the letters, or insert rows of numbers, among many other options. Thus, the keyboard can be easily adapted to each user on Android.
3. Fleksy
This is another of the most popular operating system keyboards; It is mainly characterized by being the fastest app of all, so much so that it already finds its place in the Guinness Book of books. In a reasonably conventional and easy-to-use app that will make you feel great. With Fleksy, you can write very fast, it has very characteristic colors that will make its interface much more attractive, and its letters are large, it has a wide variety of emoticons.
4. Chrooma
If you are looking for a highly customizable keyboard app, Chrooma Keyboard should be the top option. Not only does it allow to change the appearance of any keyboard component, but it can also change color depending on the app used. In addition to its customization capabilities, the app does not forget about prediction and autocorrection. It includes an AI-powered engine that offers contextual prediction, grammar check, or gesture writing with automatic correction.
5. Swiftmoji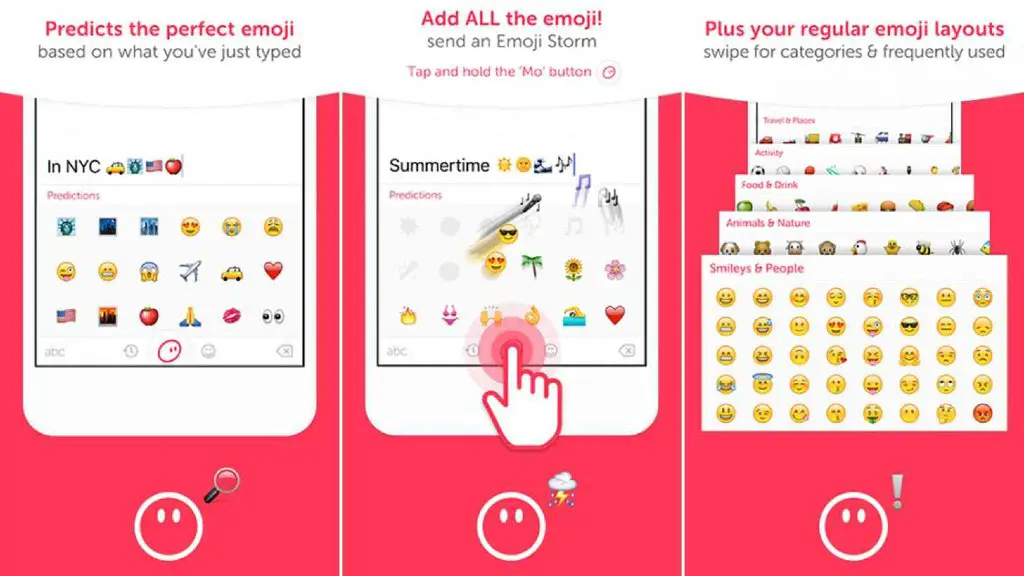 It is the keyboard that is considered the second par excellence, after SwiftKey, being one of the best for the availability of emoticons, all with Android compatibility. Likewise, this keyboard for your Android device highlights the feature where predictive word-based emojis and what you want to express with your contacts is a most useful keyboard that you will enjoy using day after day and in all your conversations.
6.
TypeWise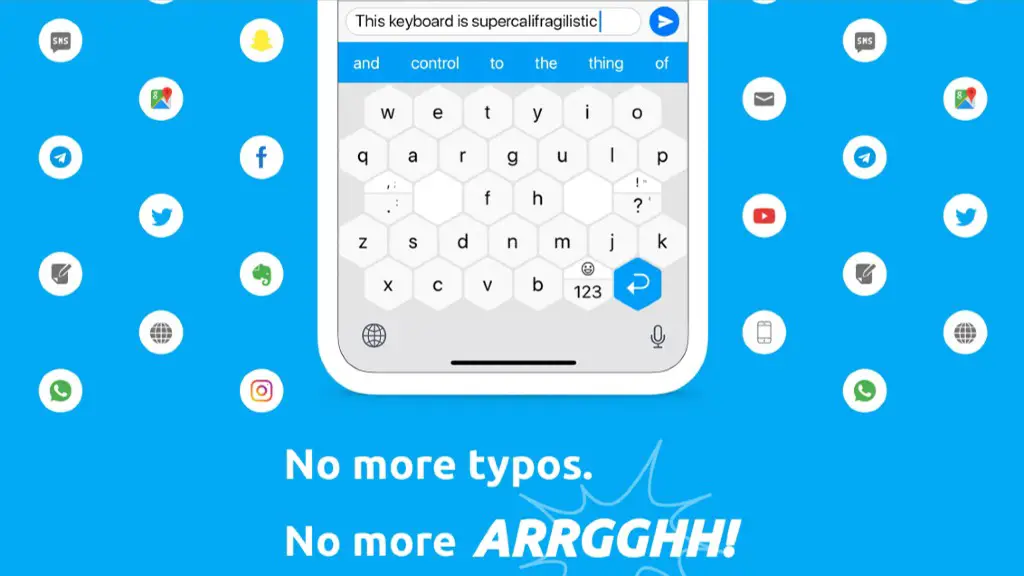 This is typical, a keyboard app for Android with a somewhat unusual format since its keys are hexagonal. In theory, this format makes typos less common. Besides, the keyboard incorporates gestures that allow you to type faster and an automatic correction that learns from the way we type, and many other cool additions. It also has a gesture system to add more speed when writing, such as erasing with a slide or showing Emoji and numbers by moving the number key up.
7. AnySoftKeyboard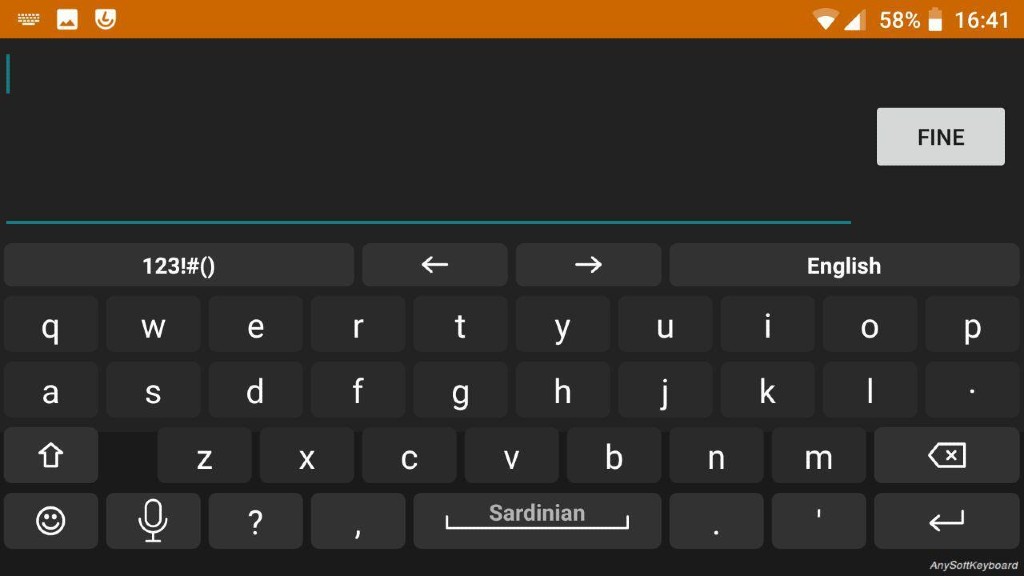 One of the few open-source keyboards that exist on Google Play. Beyond that, it can be an exciting alternative for those who haven't adapted to the Gboard or SwiftKey format. It allows you to install external language packs as well as dictionaries for automatic word completion. It also completes the names of your contacts, and it has a predictive text system. Additionally, it offers multitouch, voice input, swipe to type, and theme support, among many other things.
8. Kika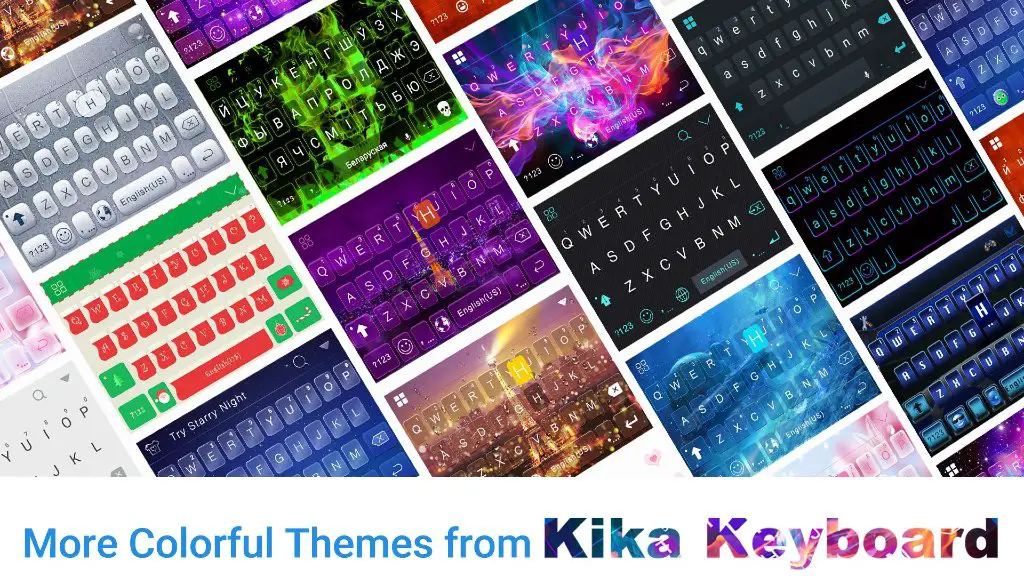 Kika is probably one of the biggest hits in this regard, with over 3000 themes available to install, with which it feels like a different keyboard. Includes support for over 60 languages, drag-and-drop, search and send GIFs. But what sets it apart is the customization. In addition to its themes, by proxy, you can even use any image from your mobile to put it on your keyboard background.
9. Grammarly
If you write many emails and chats in English, you will be interested in trying the grammar keyboard. It is a keyboard that will help you correct your grammar so that all your English texts are perfect. Among its tools and grammar checker, it also includes a contextual spell checker, punctuation correction, and synonym suggestions to enrich our vocabulary. A keyboard that is worth its weight in gold: it has no waste.
10. OpenBoard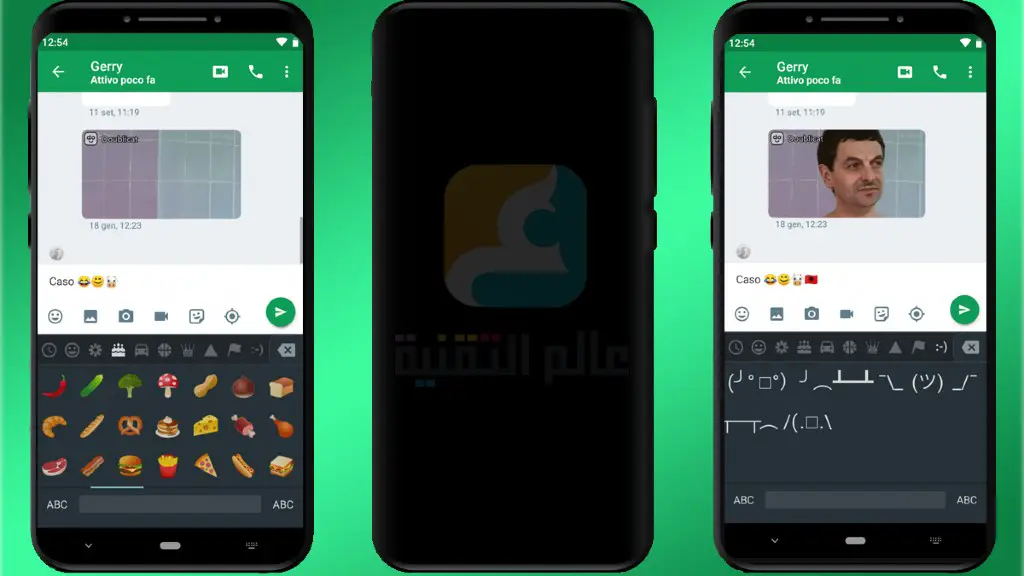 The problem with keyboards designed by third-party companies is that there can always be a data loss or security-related issue that can affect us. As for the keyboard, it is all the more critical since it is the tool that we write down all our data, passwords, and other sensitive information. OpenBoard offers a fascinating solution in this regard as it is a free, open-source, public, and verifiable keyboard, based on AOSP and without any dependency on Google binaries.
Conclusion
Those are some of the current keyboard apps that you can install on Android. Choose which one is the best suits your preference. If you have questions, feel free to ask them in the comment section below.