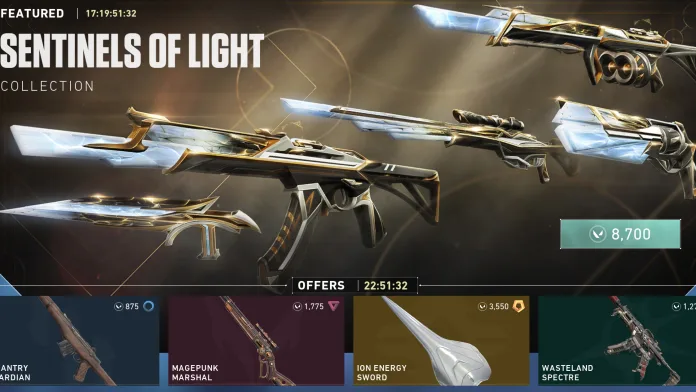 Are you out of town and looking for a way to check Valorant Store? But you don't have a PC, or Valorant is not installed on your device and can't open the game and check it from there.
Valorant Store rotates differently for every player, unlike Fortnite, where it rotates the same for everyone, so you can google and check what's in the shop.
However, we have found two ways to check the Valorant store without opening the game.
Do this on your risk riot games doesn't allow 3rd party tools. this tutorial is only for educational purposes so please be careful before using them.
How To Check Valorant Store Without Opening The Game?
Goto 

GitHub Link

 and download the app overkill for your device.

Extract the ZIP file with the help of any extracting tool.

After that, run the Overkill.exe file and enter your credentials (Make sure you Select the Right Region).

Now, as you can see down below, your Valorant store.
It is an open-source app created by a GitHub user Ctian1 to check the Valorant store daily rotations he built with javascript; he also mentioned that your account information is only sent directly to Riot servers. So it is a good option when valorant is not installed on your PC.
How To Check Valorant Store On Mobile?/ Browser
Goto 

valorant.store

.

Log in with your credentials and select the correct region.

Scroll down now you can see your Valorant store without opening the game.

If you go down a little more, you can Subscribe to be notified daily of your Valorant store rotations.
NOTE: So, at this point, I've been using this app for two months, but before using these apps/websites, I changed my Gmail password because, after all, these are the 3rd party tools. Please do not use the same password for a Gmail and valorant account. I did this because Riot Games doesn't have the 2FA.
I don't recommend using these TOOLS.
Conclusion
So these are the two way that allows you to check the Valorant store without opening the game they also show how much left for store rotation. You can also check our guide: The fastest way to sign out a valorant account without opening the game. 
Do not forget to share with your friends on Discord if you find this helpful article. If you are having a problem doing this, feel free to comment down below.