If social media has brought us anything, it is a renewed passion for photography. And thanks to our beloved technology, there are countless apps to touch up beautify what we don't like. And the best, everything at our fingertips. What a beautiful time for photography!
For all those who are wondering how to edit professional photos, don't complicate yourself. We have selected the best apps to edit photos for free on your Android phone in a simple and fast way to turn them into a true work of art.
10 Best Free Apps To EDIT PHOTOS On Android
1. SnapSeed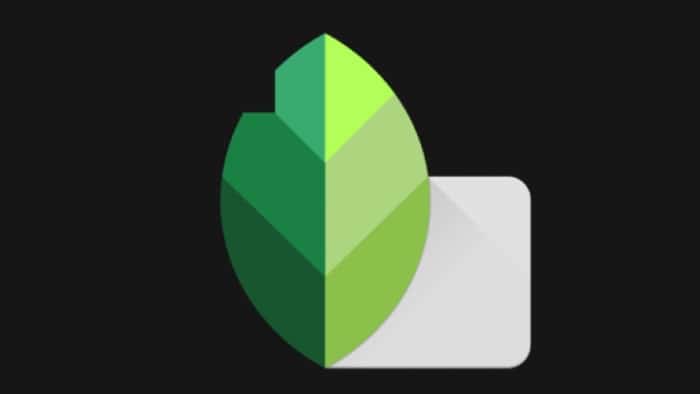 SnapSeed by Google is considered one of the best photo editing apps. And the best: it is free for Android! It offers professional tools to edit images, from the simplest to the most technical, such as cutting, focus adjustment, color control, and modification of brightness and contrast.
Like most of the best photo editors, SnapSeed also offers filters of various types to be applied to images. Easy to use, it is an excellent option for those who want to go beyond the basics. It also opens JPG and RAW files, thus allowing a more professional use.
2. VSCO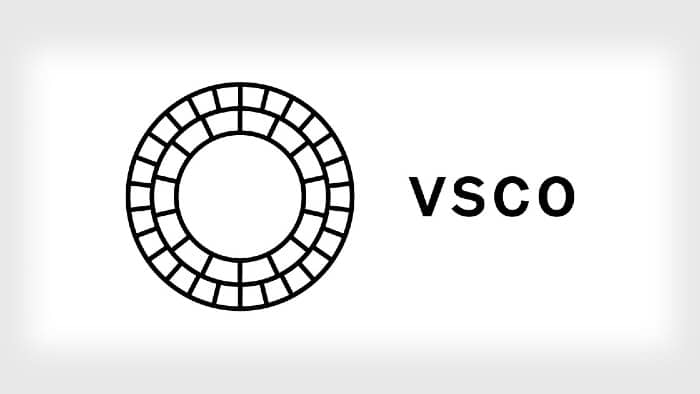 VSCO combines a camera, editing tools, and an online community. But here everything is based on filters. This free photo app provides a set of awesome filters that make your photos look like taken with an analog camera. Smooth and subtle filters that add a touch of class to your photos compared to many Instagram presets where those filters are too noticeable.
The filters in the app can also be adjusted with a simple swipe. Of course, the app also has all the standard editing tools, such as adjustments, cropping, borders, and bullets. You can also use VSCO to adjust exposure, contrast, temperature, or skin tone.
Once you have finished editing your photo, you can share it with the VSCO community or with other social networks.
3. PicsArt Photo Studio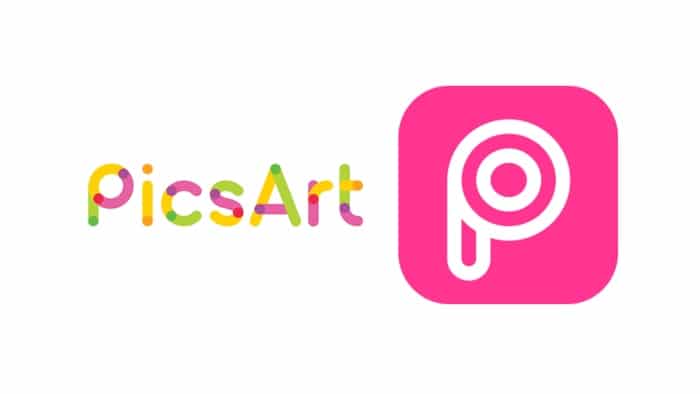 It is an app that adds effects to your professional photos. In it, you will find various tools such as trimming, cloning, or enhancing. It has many FX effects leaving your photos like a professional. Also, the magical photo effects give it a very beautiful picturesque touch.
You can from deforming your image to applying an old touch-up or simply moving to pop art. It has a beautifier, stickers, frames, masks, and if you want you can also add text or a drawing. Honestly, it is a very complete and intuitive app and it is not difficult to use. There is a wide PicsArt community to join. Best of all, it's FREE!
4. Pixlr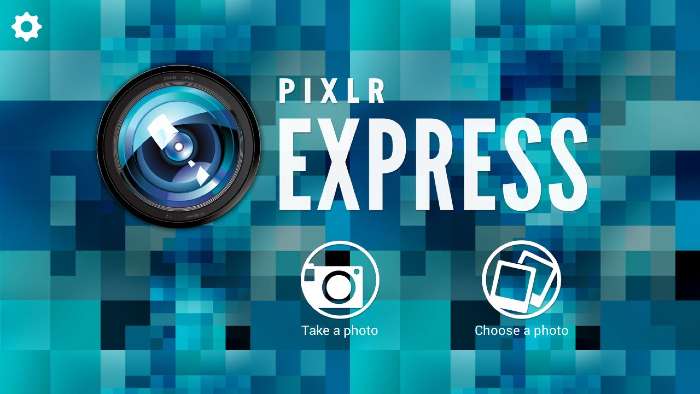 Pixlr has already been downloaded more than a million times on Android devices. Pixlr is disclosed as an application to unlock the creativity of its users. Through it is possible to create collages with different layouts and backgrounds, in addition to stylizing the images with a drawing or text tool.
Borders and effects can also be selected and even saved from your favorites. After editing the images in the way you prefer, the tool facilitates direct distribution on the main social networks, such as Facebook, Instagram, and Twitter.
5. Adobe Lightroom CC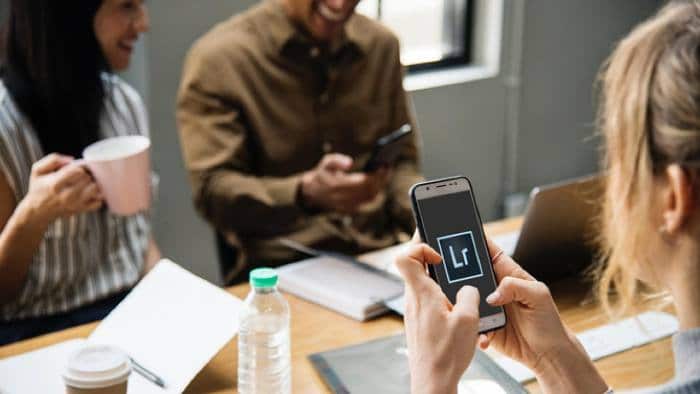 If you want to improve your photos one more point, take a look at Adobe Lightroom CC. This version of the popular desktop software provides access to professional editing tools on the go. Furthermore, it works even with RAW files, a high-quality image format popular with photographers.
One of the great advantages of this free photo editing app is that it doesn't try to do everything for everyone. Instead, it focuses on providing a set of high-quality tweaking tools presented as sliders. They allow you to adjust the light, detail, color, distortion, and grain of the photo.
If you decide to subscribe to Adobe Creative Cloud, you will also have access to additional features. These include selective editing and Adobe Sensei, an artificial intelligence system that automatically tags your images based on their content, allowing you to quickly find the ideal image.
6. Adobe Photoshop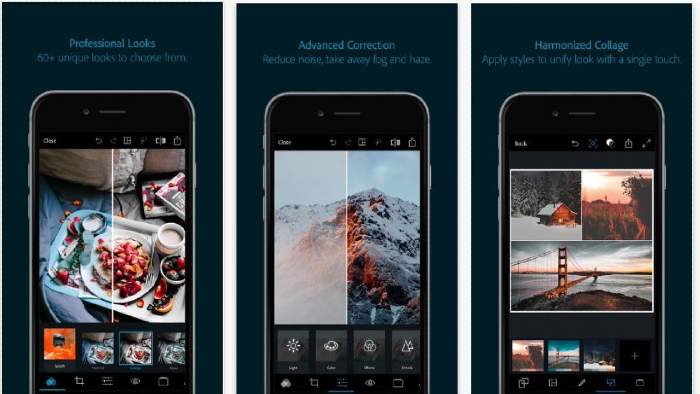 We continue with another Adobe tool that is this light version of the usual Adobe Photoshop but in a mobile version. Logically it does not offer as many possibilities as the original, but the tools it contains give us the possibility of practicing a quick touch-up with very interesting results. Another point in its favor is that it allows editing files in RAW format.
When you upload a portrait, the application will automatically recognize each of the subject's facial features. Then you can adjust their size, shape, and position . If you are a Creative Cloud user, you can also share your edits directly with Photoshop on your computer for further editing.
7. Prisma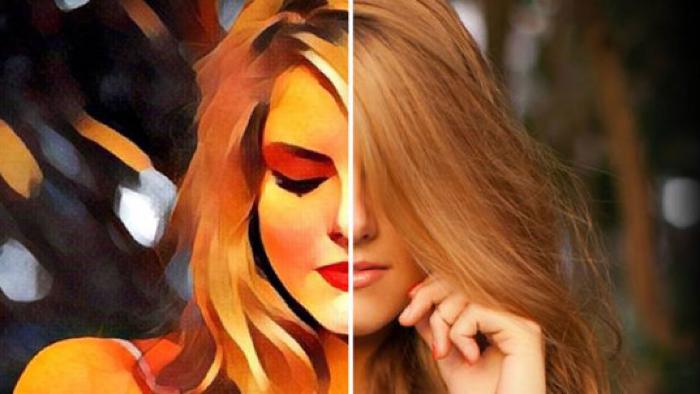 Do you want your images to look like works of art? With Prisma, you will achieve the effects that will catch the attention of your audience and help you give a unique effect.
This application has more than 300 filters available, inspired by the most important visual artists. It also has options for you to share your images in a few steps, which will help you a lot when you're in a hurry to post your next content on social media (and when not!).
8. Afterlight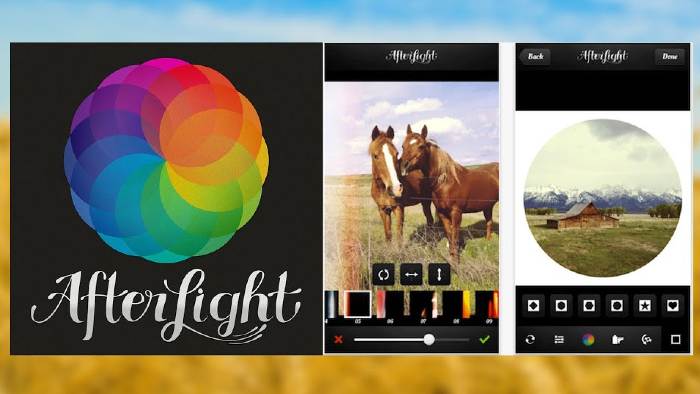 Finally, we have Afterlight, an app that was born on iOS but that its good response from the public ended up landing on Android. Afterlight includes 59 different default filters, 66 textures, and 77 frames. This app has everything you need to illuminate or fix colors: you can control color tones, adjust exposure and brightness, or rotate and align a photo, among other functions.
Also, it contains more than 130 filters, among which is the "Fusion" feature, which allows you to combine tools, filters, and textures to create your style. Do you like frames? Afterlight has an infinity of different frames that you can choose from. And last but not least, they all adapt perfectly to Instagram.
9. Foodie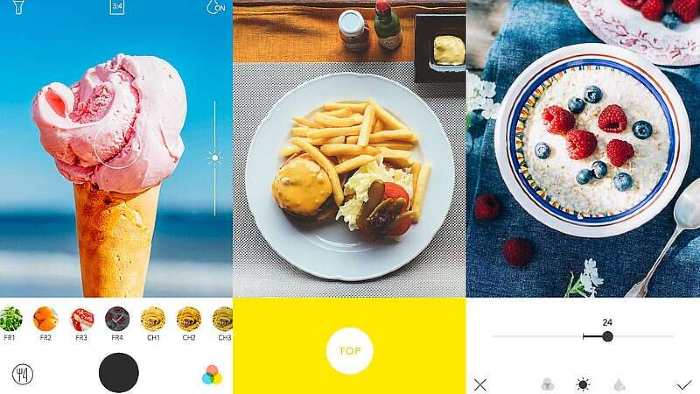 If you are like me, the news sections of your social networks are surely full of food images. So it comes as no surprise that new apps dedicated to making photos look even more delightful emerge.
According to Bustle, this app "takes food photos to another level of beauty." Foodie uses more than 30 filters and other editing features that make a regular dish a visual delight.
10. Visage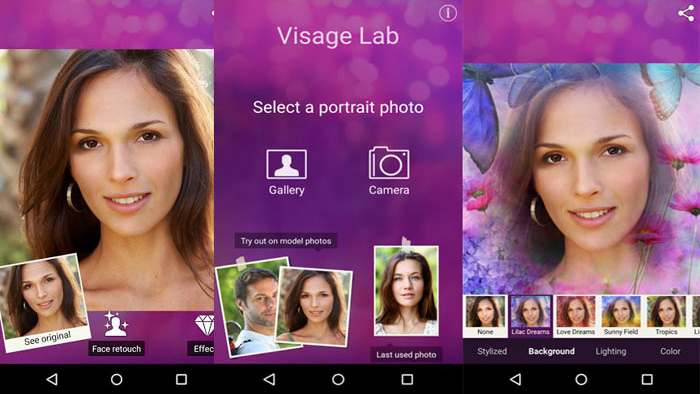 First things first: There is nothing wrong with pimples, dark circles, or teeth that are not perfectly white when you take a selfie. Still, when our vanity surpasses us, Visage is ready and waiting.
Visage free photo editing app allows you to retouch your portrait photos quickly and easily. Specifically, you can soften the skin, reduce skin shine, whiten teeth, apply eye makeup, and much more. Visage also includes a series of interesting backgrounds and effects to enhance your photos.
The downside is that the free version of the app shows a lot of ads, and your finished photo edit will have a label with the watermark at the bottom. However, you can always pay to remove those little things.
Conclusion
In this article, we introduce the best photo editors for Android devices, highlighting their main features. As you have seen, there is no lack of options!. Why don't you try some of them and let us know which of them is the best in your opinion? If you know of any that we haven't added, please let us know so we can try it out.